The Bead Stitch in crochet is straightforward and fun to make. It's one of my favourite stitches as it can provide a lot of texture. This is the bead stitch crochet blanket.
The stitch wraps around a double crochet made just before it. The wrapping happens around the post to give the texture you see.
Black is a very common colour though many complain about it online after seeing the stitchwork. Everyone's lighting and preference are different. It looks pretty sharp in black. You can see a demonstration here below.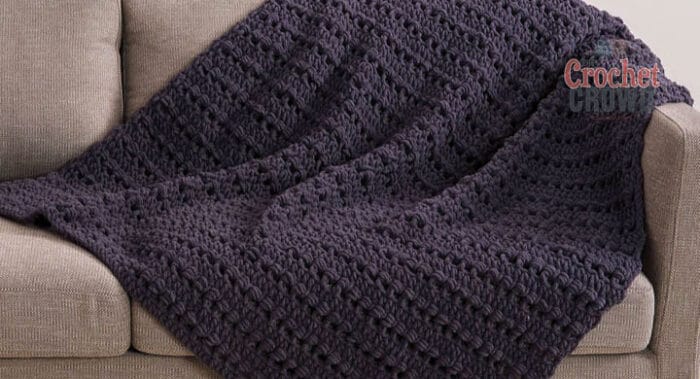 ---
The Large Basket Bowl below also has the bead stitch near the base of the bowl's circumference. It really stands off and looks amazing. Just in case you want to see this stitch used somewhere else with the application.