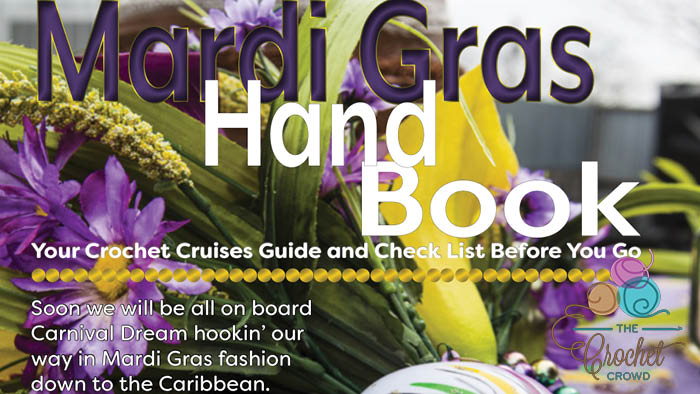 Crochet Cruises: Mardi Gras Crochet Cruise Hand Book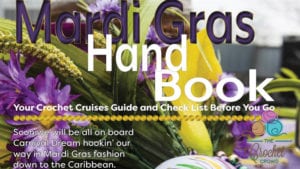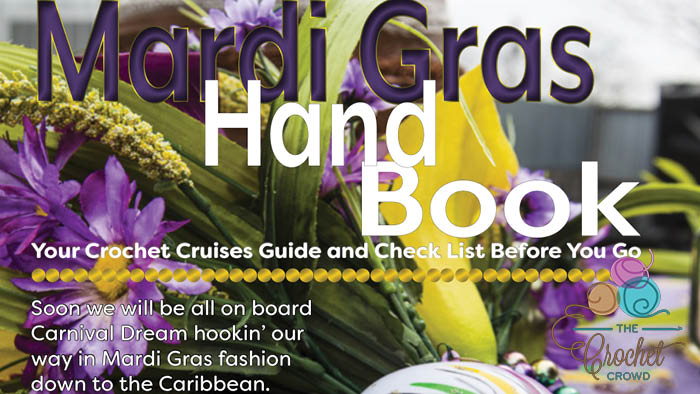 Mardi Gras Crochet Cruise Hand Book
Welcome aboard Mardi Gras Crochet Cruisers. This is our 6th year of Crochet Cruising. Mardi Gras is our lucky 13th Crochet Cruise departing from New Orleans.
Cruisers are addressed directly through our private Crochet Cruise Group for Mardi Gras. If a crocheter hasn't seen the homework, we have it in the hand book to get now.
We primarily communicate through the Facebook Group. Cruisers get to know each other prior to departure through the Facebook Group so the ice is broken well before a cruise.
Since year 2, we have a our handbook for each cruise to share with crocheters of pre-cruise information and life on board the cruise ship. The handbook is now 43 pages. Designed by Daniel Zondervan, written by both Daniel and Michael.
We feel it's necessary for these books so crocheters who have never cruised with us before or cruised on a ship ever can be filled with knowledge on expectations on the ship while with us. Our cruise book is protected by copyright ©2018 The Crochet Crowd.
Click the Cover to View or Download Your Copy