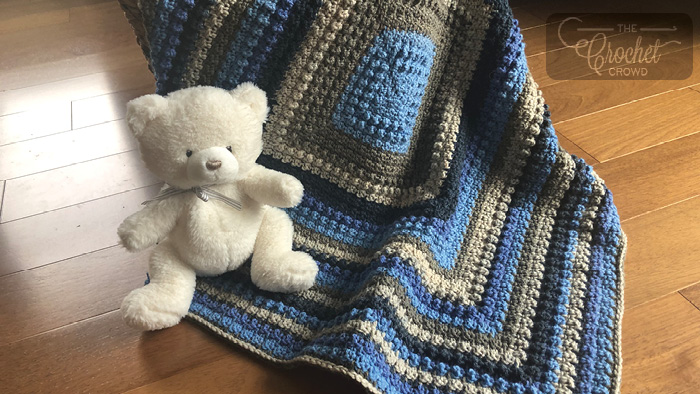 Crochet Extra Lemon Square Blanket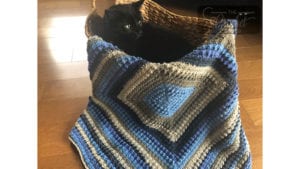 Crochet Extra Lemon Square Blanket
I hope you enjoy my new design, Extra Lemon Square Blanket.  This blanket gets its lovely texture by crocheting the lemon peel stitch in the round from the middle. I've added a bit extra by substituting treble crochet stitches for the double crochet stitches on certain rounds for that little something extra.
More Designs to Enjoy
I used most of 3 Caron Cakes because I do love the self-striping yarn, but feel free to play with color or give it a try in a solid.  This 35″ square is just right for a newborn baby, but you can also simply continue in pattern to make this blanket as big as you'd like.
When you upload your project to The Crochet Crowd Stitch Social Group or Instagram, feel free to tag me so I can see what you have crocheted.  Follow me on Instagram @ jeannestein or on Facebook.  My designs can also be saved in your Ravelry favorites by following me HERE.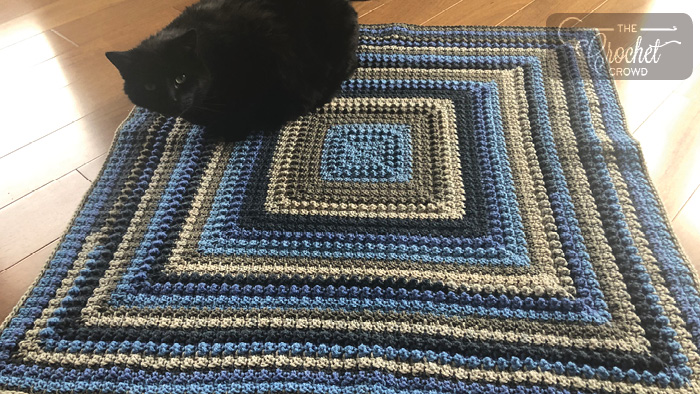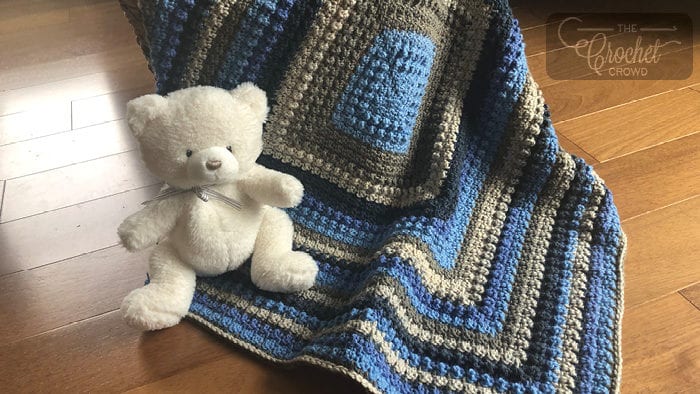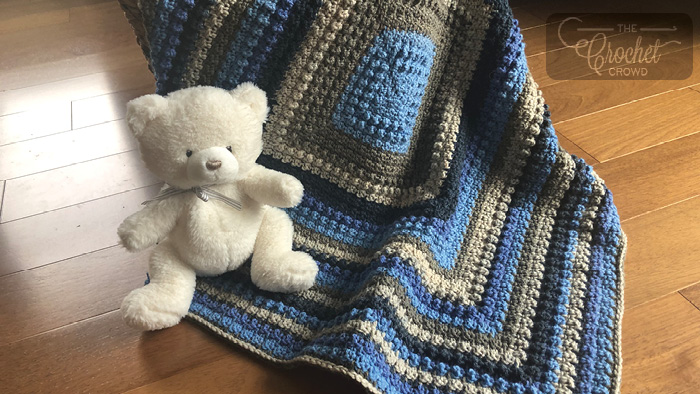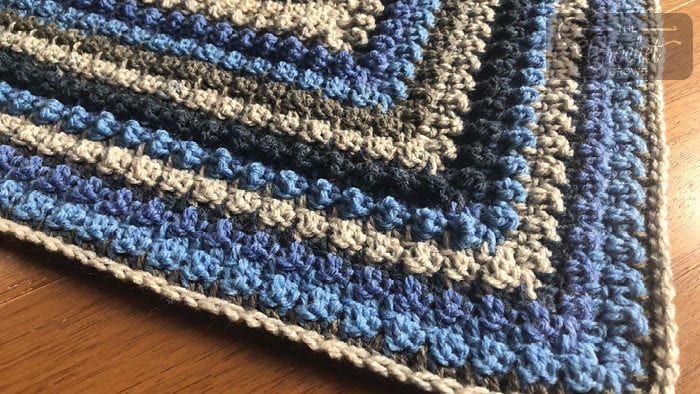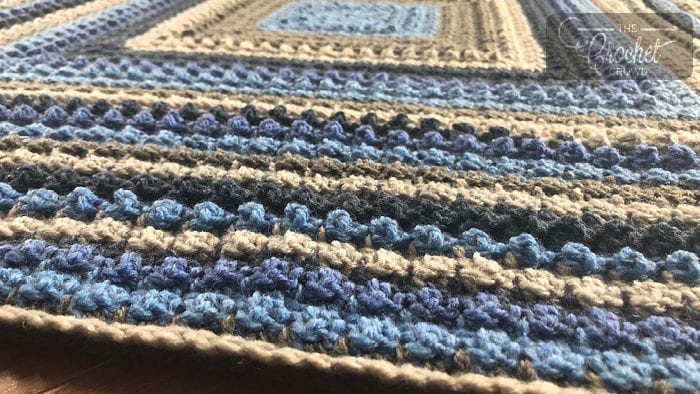 More Designs by Jeanne