Moogly aka Tamara Kelly is our next Stitch Ambassador for choice for gift giving for 2021. Tamara is an exceptional blogger, in fact, she's the number 2 blogger of the crochet field in the world. Yes, she's that organized and really fun to follow along.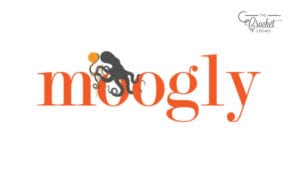 I met Tamara briefly over a day meeting back in 2019 and man, oh man, she could rule the world on how organized she is. It's utterly shocking, to put it mildly. She's one of the most referred bloggers in this field, even over The Crochet Crowd. Her clean website and attention to the small details make for a great experience overall. It's well deserved and we are so happy for her.
Backstory
My impression of Tamara is that she has the pulse on what the everyday crocheter wants. While some of what she does is a challenge, there's a significant portion where she breaks down the steps into pieces that just make the pieces come together beautifully.
She's a mom at heart and cares dearly for her family. She lets her work be the focal point so you can expand your skills. Her Summer Staple Sweater Tutorial Video below is an example of her fine work.
The Differences of Stitch Ambassadors
All of the Stitch Ambassadors have a unique role with Yarnspirations. Tamara has a calming voice and a pace that works for most people. Honestly, getting the pace right is pretty much the battle all to itself. She has excellent programming to enlighten and engage you.
Like the other hosts such as Jonah, Tiffany & Hannah, Marly and Sarah, we each present our skills in a unique way for our own community base. Yarnspirations brings us together to continue our presentations with their support.
---
6 Choices Selected By Moogly
Each Stitch Ambassador was asked to select as many choices for The Annual Holiday Guide 2021 that they felt their communities would enjoy. You can see all ambassador choices if you want to see approximately 880+ free patterns. I decided to select 6 that Moogly chose that you may be interested in. I'm going to stay on the crochet side of this because of our website and main genre. Click on the picture for those patterns.
---
Moogly Patterns
Moogly also has patterns on her website that I think you may be interested in. I personally selected these choices that you may have missed. Click on the picture for those patterns.
---
More Ideas
More Collections