Baby Gift Patterns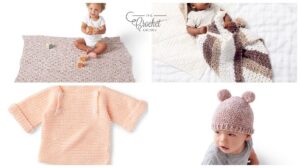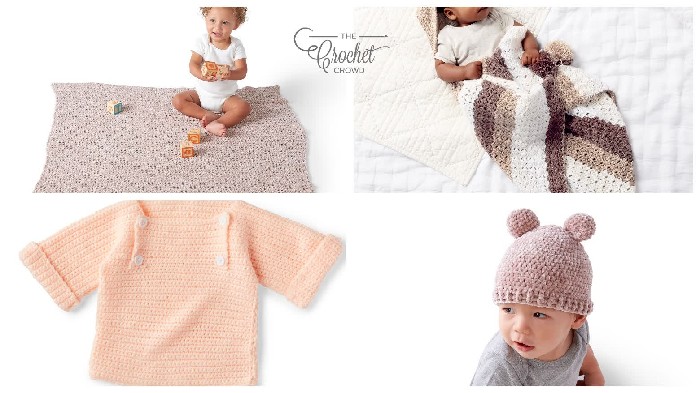 Scrolling through the patterns on Yarnspirations looking for inspiration on what the next pattern I want to work on will be. I came across an insanely cute baby hat and started thinking of friends I have that are expecting right now. Realizing I might want to get it in gear because I know more than I realized and at least one is due very soon a couple of the others are just newly pregnant so I have time. This little collection is a few I gathered for myself to work on for baby gifts and thought I would share them. Happy Stitching!
---
Crochet Cutie Cub Hat Pattern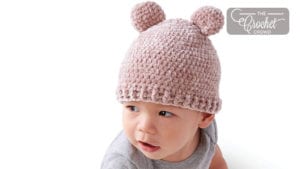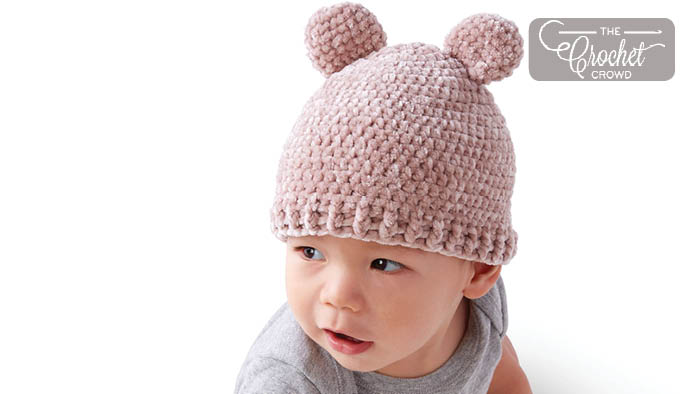 This adorable cozy Crochet Cub Hat complete with ears on the top is just too adorable not to work up for any little one. The sizing is from 6 months to 24 months.
The Cutie Cub Hat was worked up using Bernat Baby Velvet. The yarn has a lustre and is exceptionally soft. If you are looking for a baby to toddler size ideas, this could be one of them.


Crochet Baby Pullover Pattern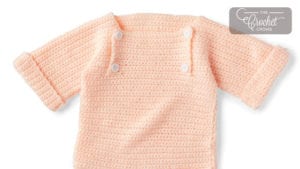 This Crochet Baby Pullover is a beginner level project which makes it a great project to whip up quickly if you are looking for a gift for a baby shower or simply creating for your own little one.
This sweater was made using Bernat Baby Sport, its super soft any little one would love to wear the Crochet Baby Pullover.


Crochet Envelope Baby Sack Pattern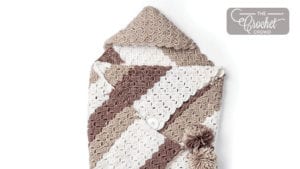 This is a convenient little sack like the Baby Cocoon is a great alternative to the blanket swaddle and it has a hood to help keep their tiny little head warm. The Crochet Envelope Baby Sack Pattern would make a lovely baby shower gift, if are looking for ideas, any parent will love cuddling with their little one using this Envelope Baby Sack.
This Crochet Envelope Baby Sack Pattern was made using Bernat Softee Baby Stripes which is another very lovely yarn when worked up you'll never want to put the baby down, and that's ok soak up those baby cuddles they don't stay little for long!

Crochet Velvety Filet Baby Blanket Pattern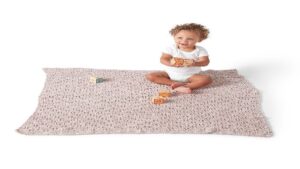 Such a pretty blanket, and so soft I am loving this Velvety Filet Crochet Baby Blanket once done making one for a baby shower gift part of me wants to make one for myself for my couch blanket.
The baby blanket was made using Bernat® Baby Velvet™ such lovely yarn and will pair well with the Crochet Cub Hat.


Tutorial
By guest host for Yarnspirations.com.
Pattern Suggestions
More Crochet Baby Pattern Ideas