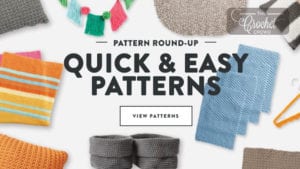 44 Quick & Easy Projects
Time is short, attention spans are even shorter… many of us like it quick and easy. Here is a collection of 44 Quick & Easy Projects for both crocheters and knitters.
Simple ideas like covering a coat hanger to even a simplistic top. From dishcloths to pillows. From blankets and baskets and hats OH MY!


Tutorials for the projects I have worked on in this collection are featured below.
More Ideas
Tutorial
Below are all of the tutorials that match the 44 collections of quick and easy projects.
More Collection Ideas