The Great Caron Cake Off Contest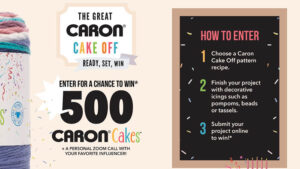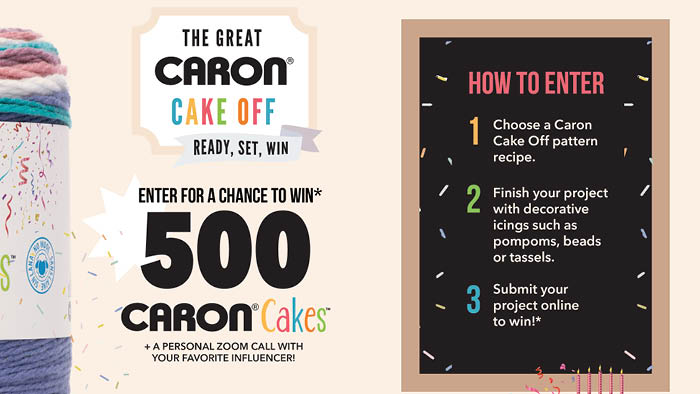 The Great Caron Cake Off Contest is being run by Michaels from August 30th to Saturday, October 10th, 2020. You have a chance to win the mega prize of 500 balls of Caron Cakes or one of the four extra winners to receive 50 balls of Caron Cakes. This is compliments of Michaels.
Michaels has the USA and Canadian Website. Please use the site that matches either Canada or USA.
Get Free Patterns and Enter
Complete a project using Caron Cakes, which could include any Caron Cakes brand which could be the new Anniversary Cakes, Skinny Cakes, Latte Cakes, Baby Cakes and the original Caron Cakes. There are other extensions of Caron Cakes. Just use the cakes.
Take a finished photo of your project. You can enter it into the content when you jump over to Michaels. You can only enter 1 time, so put your best photo forward.




More Ideas
Please note that we are not involved in this giveaway as far as collection of pictures or entries. If you have any questions, please reach out to Michaels through their customer service on their website. Contest entry guidelines are listed at the entry page.
You are welcome to download the Free Recipe Caron Cakes Patterns that are also listed in the above link over at Michaels.
More Blanket Patterns