Reading Time:
< 1
minute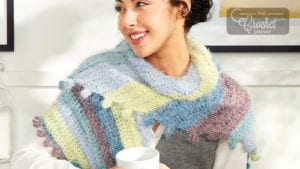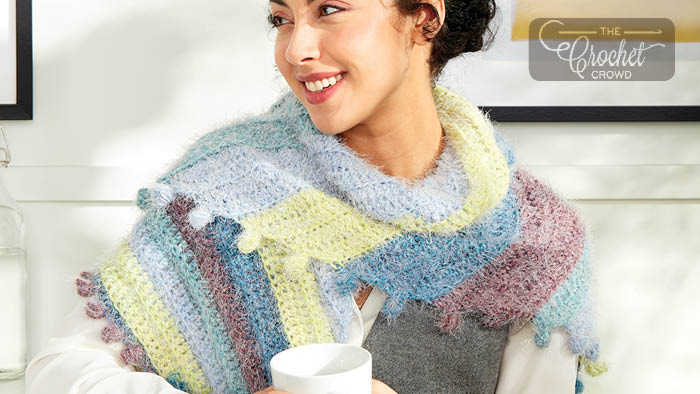 Crochet Bobble Fringe Shawl with Caron Latte Cakes
The fun (and fast!) Crochet Bobble Fringe Shawl froths up Caron Latte Cakes, with stripes on the bias, trimmed with bobbles. This cozy project is an easy free pattern, perfect for beginners. We love how the delicate pastel loft of Caron Latte Cakes makes this shawl look extra soft, like the perfect hug.
Michaels.com is not the same site as Michaels.ca. This pattern appears on Michaels.com. For Canadians, your computers may direct you to Michaels.ca. If you want this pattern, you need to change the country to the USA to have access. If you are on the Michaels Canada website, this link will appear as an error. 
More Ideas
More Caron Latte Cakes Ideas