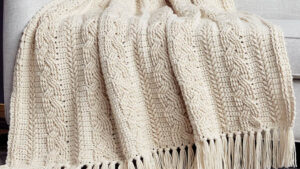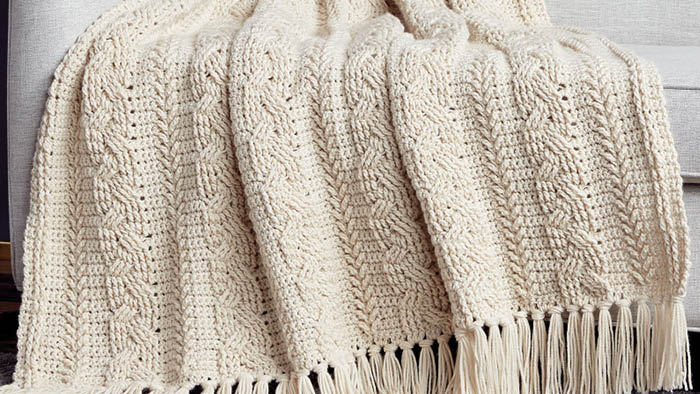 The Crochet Braided Cable Blanket Pattern is a textured blanket that is eye candy.
This is a combination of the lark's foot track stitch and intertwining cable stitches.
Suggesting to use Caron One Pound, a crochet diagram is also available to assist you in stitch placement as well.
To change the size of this blanket, the multiples are 20 + 21.
More Ideas

Tutorial
More Collections