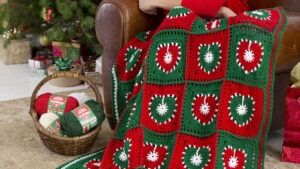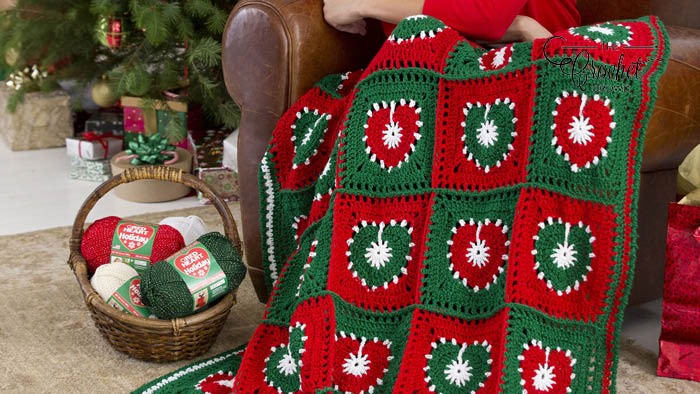 The Crochet Christmas Holiday Hearts Throw blanket is a unique shaped granny square. The interior is a heart shape that is floating within.
I was heavily inspired by this blanket to change up a few things for my own styling purposes. I will share more about those changes in a tutorial. I will be creating a mini worksheet to help count the stitches easier as it's a heart shape converting to a square granny eventually. It's not very hard, you just have to pay attention.
More Ideas

Free Glance Sheets
These are my working notes so I can easily stitch with a quick glance instead of reading small instructions. You can click the picture below or CLICK HERE TO OPEN UP THE GLANCE SHEET. It's free.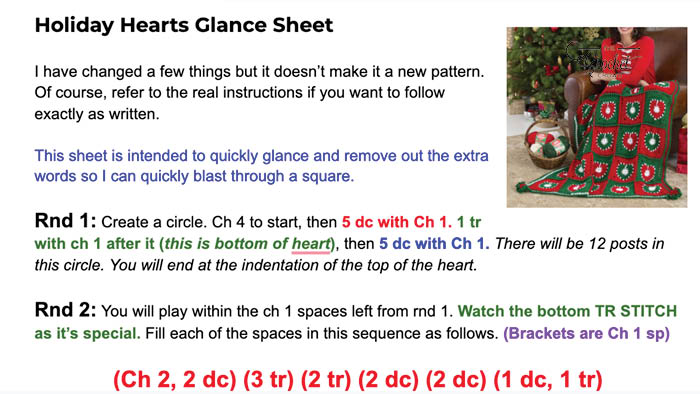 Tutorial
Christmas Patterns
No post was found with your current grid settings. You should verify if you have posts inside the current selected post type(s) and if the meta key filter is not too much restrictive.