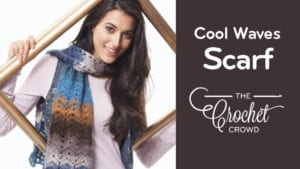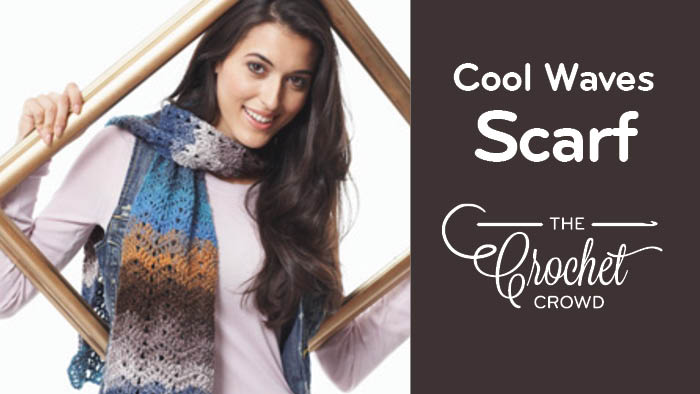 Crochet Cool Waves Scarf
The Crochet Cool Waves Scarf is an easy to follow pattern with what I would refer to as the Lazy Wave. Slight up and down motions.
Bernat Mosaic has discontinued years ago but this pattern is still fabulous. I would think about substituting with Caron Cakes Yarn. It wouldn't be the exact same look but with the terrific colours of Caron Cakes, you could create amazing scarf designs.
If you would like to change the width of the scarf to make it up to an afghan size. The repeat multiple is 10 + 3. So if you chain in multiples of 10. At the end of the chain, just add 3 more chains to stay in balance.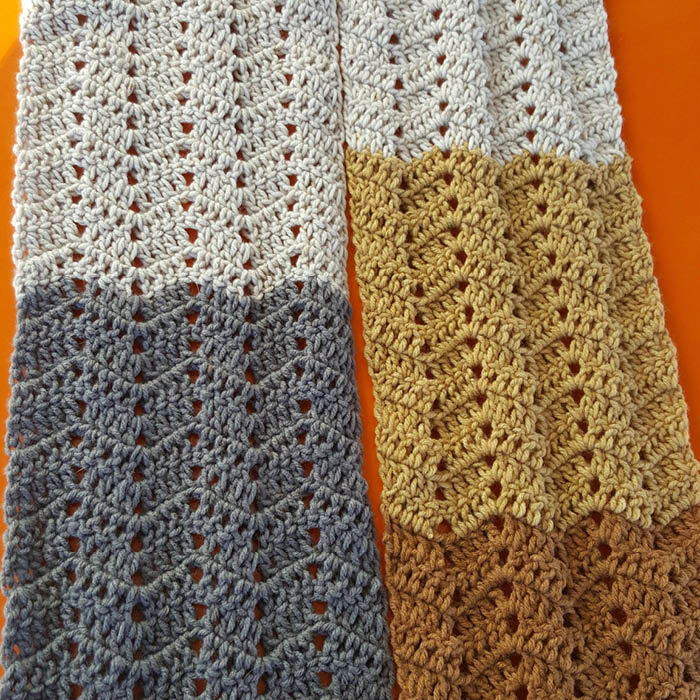 More Scarf Pattern Ideas