The Demin Crochet Pineapple Lacy Shawl uses sock yarn for this elegant stitched crochet shawl. Dress up, or dress down, you decide.
Designed by Marly Bird back several years ago when Red Heart, Heart and Sole Sock Yarn was around. This pattern is timeless and can be easily switched to any sock yarn, including Patons Kroy Socks yarn.
I found the pattern easy to follow with clear instructions to make this. There is consistency in how the shawl grows and uses just 3-rows for the repeating. It just naturally and effortlessly grows.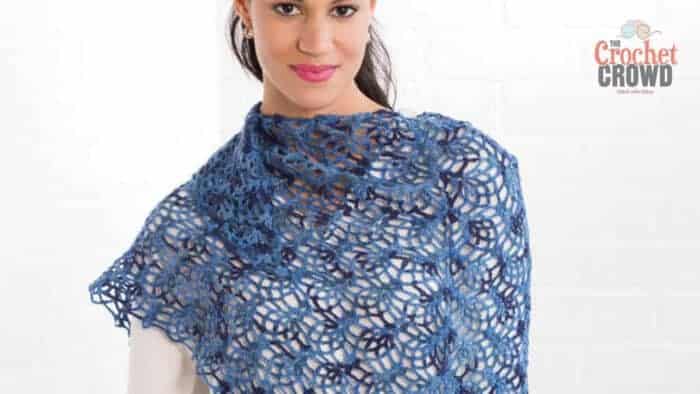 .
.
Tutorial
Another Shawl Design
Shawls come in so many designs. We have 6 designs, and some include tutorials as well. They are the 6 Incredible Crochet Shawl Patterns.