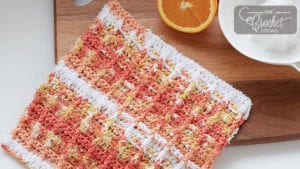 Crochet Dishcloth Patterns
There's no denying that crochet dishcloths are practical, generally easy to make and are long-lasting. Using 100% cotton for your kitchen. They have the ability to be scrubbing as well as dish drying.
Recommending Lily Sugar'n Cream or Bernat Handicrafter yarn to make your dishcloths.
We have ideas from the everyday decor to festive holiday ideas too.
Be Inspired with New Project Ideas