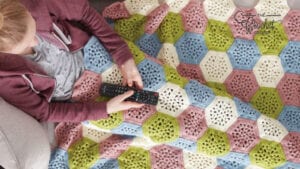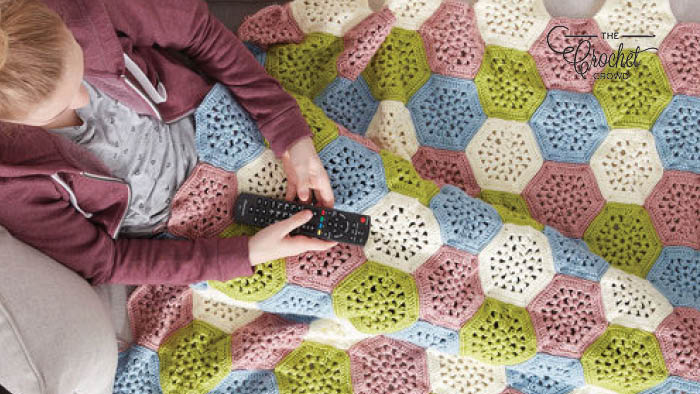 Crochet Hexagon Afghan
The Crochet Hexagon Afghan is made up of motifs that are about 6″. Daniel did an afghan like this once in light orange, beige and white solid hexagons. For me, having them match up like this afghan is what I would expect.
Daniel made his afghan appear to be really random with some colours heavier in one section versus the other sections. It was artistic and I thought initially it wouldn't work. My point is that an afghan doesn't have to have a repetitive nature for motif placement. It can be random and still be awesome.
More Ideas


Tutorial
More Blanket Patterns