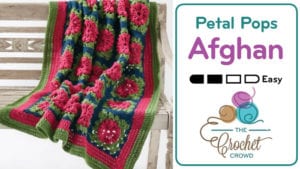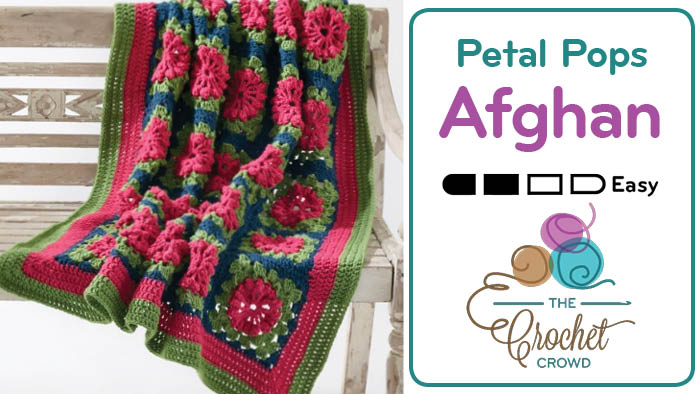 Crochet Petal Pops Afghan
The Crochet Petal Pops Afghan has a 3D lifting round flower-like center that pops up. It is using the crochet popcorn stitch.
Originally, I screwed up reading the pattern and followed it like the petals were a cluster instead of popcorn. In the tutorial, I cover both ways as they appear completely different but work if you want to mix up the types of squares for 3D and Flat Looking squares. So it was an accident but it turned out pretty neat too.
The squares are whip stitched together and then 6 rounds of double crochet are done. We have a tutorial for that too. I have included it below if you need help. To sew everything together and then do you double crochet border around.


Tutorial
Granny Square Patterns