Crochet Rainbow Dreams Patterns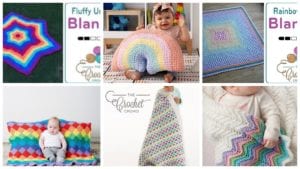 I have recently seen a few requests from people looking for patterns for a Rainbow Baby Blanket. I have a rainbow baby and I thought gathering a collection of Rainbow Patterns is a great way to celebrate all Rainbow Babies everywhere.
Today we celebrate our little rainbow babies and envelop them in all the colours of our love. They are loved so very much and we want to wrap them in all the beauty of a rainbow.
---
Crochet Rainbow Pillow Pattern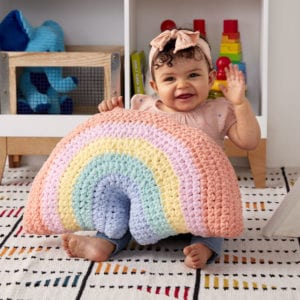 Babies and toddlers seem to love bright colours and squishy things, this Crochet Rainbow Pillow Pattern would make a lovely cuddly pillow, as well as a cute decoration for a Rainbow room. This pillow would make a great baby shower gift, and work up fast so if you were stuck trying to figure something out this is a great pattern for that.
The Crochet Rainbow Pillow Pattern is made using Bernat Baby Blanket it's a nice thick yarn so this project that not only looks cute but works up super cute. Little ones young and old will love this Rainbow Pillow to brighten up their day. A great birthday gift, baby shower or a just because of gift.

Crochet Tunisian Entrelac Baby Blanket Pattern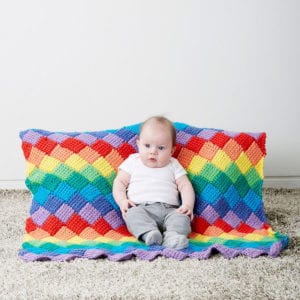 Tunisian crochet is a method I haven't tried yet, I have the hooks so I'm off to a good start. This Crochet Tunisian Entrelac Baby Blanket Pattern is super cute and would make a lovely baby shower gift.
The Tunisian Entrelac Baby Blanket Pattern was made using Bernat Softee Baby Chunky it's such a lovely yarn for this pattern.
Remember with Tunisian especially if you are a tight crocheter like myself self you are going to want to go up a couple of hook sizes otherwise, the pattern will be very tight and you will struggle to get that hook in there. If you are like me you are still very new to Tunisian Mikey did a video tutorial to help you out.