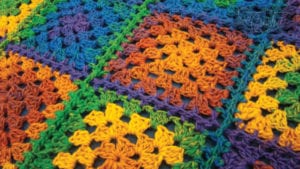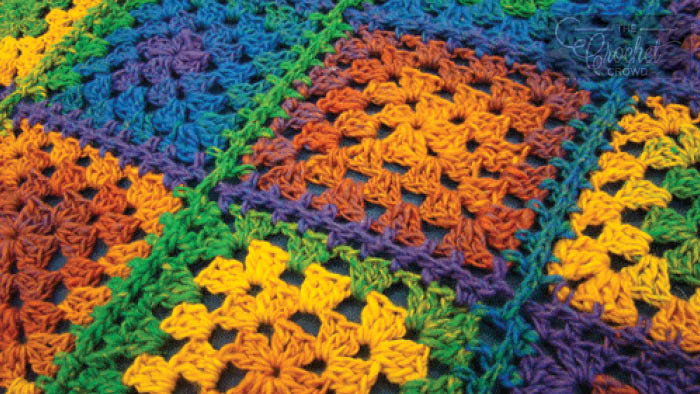 Crochet Simple Granny Blanket
Using colour transitioning yarn is addictive but also can create the most interesting granny squares too. This Crochet Simple Granny Blanket is easy to do. You can get the most out of transitioning yarn when you do half of your squares using the ball from the inside out. Then the other half of the balls, use from the outside in. This changes the order of the transitions which gives you more playful options.


More Ideas to Explore
The pattern uses 143 squares for a 65″ x 65″ blanket. It's a generous size. Bernat Mosaic is discontinued but you can substitute pattern idea as long as hook compliments the yarn. The colour shown was Calypso.
Other Cruise Charity Projects We've Done
Tutorial
More Granny Square Pattern Ideas