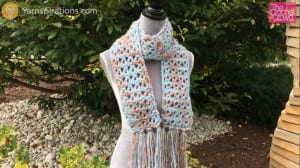 Uplands Scarf
Learn how to crochet this gorgeous Uplands Scarf using Patons Uplands yarn.
This is our own pattern here on The Crochet Crowd. I have made for you a downloadable pattern which includes the crochet diagram to go with it.
The instructions are really simple and the pattern is easy to follow. Our matching tutorial will help you along if you are getting stuck as well.
You can download this PDF to save it or print it out. Uplands Scarf PDF
I used a total of 3 balls of Patons Uplands. Two full balls complete the body of the scarf and the final ball I just used a bit for doing the fringing. You can substitute the yarn and hook as the pattern will work for any yarn or hook, you just have to ensure they complement each other.


Video tutorials are below for both Right and Left-Handers.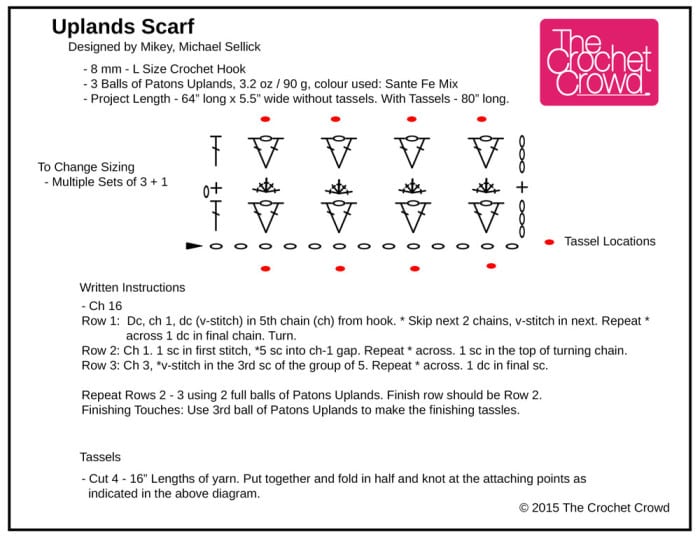 Scarf Pattern Ideas