Crochet Falling Snowflakes Scarf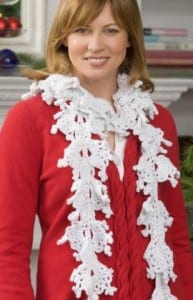 Create a gorgeous and interesting crochet scarf. The scarf has been made to resemble lightly falling snowflakes nestled around your neck. A great gift for those friends of yours who love it when it snows. Maybe if you give them the gift of snowflakes they can wear they won't wish as hard for the snow that falls from the sky.
Don't delay, crochet today. Get the free crochet pattern, Falling Snowflakes Scarf and add this fun scarf to your winter wardrobe!


More Scarf Pattern Ideas