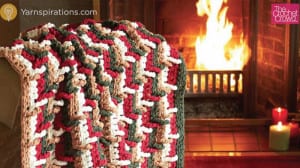 Step Ladder Crochet Afghan
This afghan features the step ladder stitch. It's the Crochet Step Ladder Blanket. The step ladder stitch is a sequence of 5 stitches that repeat itself with the 5th stitch dropping down to the front post two rows below it. It makes it appear to be more abstract and with loads of crochet texture. The raised Double Treble Stitch moves 1 over in each row causing the raised stitches to have a diagonal appearance to it.


I have tried another pattern in the past and didn't have any success. When Daniel asked me to film this one, I am was like "Are you serious?" So I sucked it up buttercup and I read the pattern again because maybe 6 months ago when I wasn't successful with the other pattern, I could just get it. To my astonishment, I realized the pattern is written differently and much easier to follow.
To help myself understand this more, I drew a stitch diagram so I could teach it to you. I have taken a scan of my diagram. You can use that if you wish.
You can see my diagram here or click the link under the photo for a downloadable/printable PDF.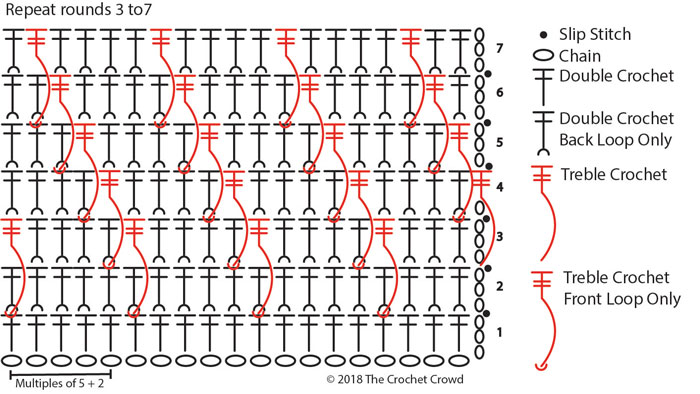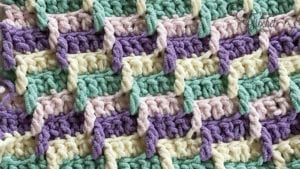 Get the Crochet Step Ladder Crochet Diagram in PDF Format.
What made this much easier than the one I had followed earlier was that we never turn our work. We complete a row and fasten off. Then go back to the start of the row again and restart. It's like an old fashioned typewriter. Due to doing it this way instead, we never have to worry about seeing our project backwards so it's much easier to follow.
Pattern Suggestions
Video Tutorial
Crochet Afghan Pattern Ideas