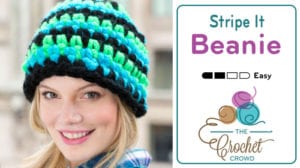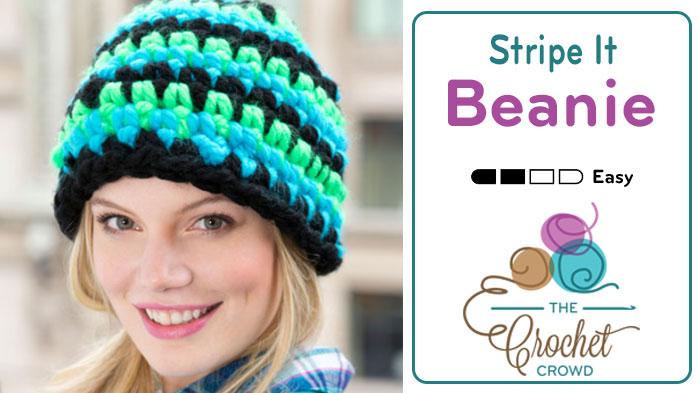 Crochet Stripe It Beanie
Have you seen this yarn before? It's called Vivid, by Red Heart. I saw this yarn back last December when visiting Red Heart's office. I was truly surprised by the thickness of this yarn. As my Red Heart mentors said to me.
It is our thickest yarn ever provided under the Red Heart brand.
This pattern is called the Stripe It Beanie Crochet Pattern. Easy and quick.
They are calling this yarn Vivid because the entire line is bold and bright. They have the black to really make the neon colours pop out. They were telling me in (2012) that neon accessories are surging back into the marketplace. It's not like an 80's rival of wearing head to foot neon, but more so, a splash of neon in accessories. Though I will admit, I have seen some people in my home town wearing head to foot neon this spring.


The thickness of this yarn is truly outstanding. I was selling this yarn at Creative Festival this Spring and it seemed to hit a soft spot with people. There are a few more advantages to this yarn as well:
Teaching kids to crochet using the thick yarn is easier for them to see what they are doing. It's a great starting point.
The colours make a project exciting for kids as well.
For us adults, the project is jet speed quick and super easy.
The thickness of the yarn is definitely a hot spot in those cold winter months.
Leave me a reply below with me some comments you have about this yarn? What do you think? 
Pattern Suggestions
More Crochet Hat Pattern Ideas