25 Crochet Teacher Gift Ideas
25 Crochet Teacher Gift Ideas
It's October and time to get serious about planning our crochet projects for the upcoming holidays.  One of the questions that I am seeing a lot of lately is people needing ideas for quick crochet teacher gift ideas.
I was chatting with a teacher that I'm close to and asked what kinds of gifts were memorable to her.  I want to share what she said.
"I didn't ever expect anything, and was grateful for anything a child would give me. Their handmade cards, dollar store gifts, homemade cookies and candy, mean as much as a gift card or expensive gift."
So present your handmade crochet gifts proudly.
Let's get those hooks hooking some great gifts this year.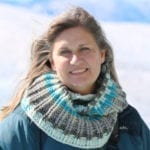 Be creative! 🙂 ~ Jeanne – The Crochet Crowd
Save
Save
Save