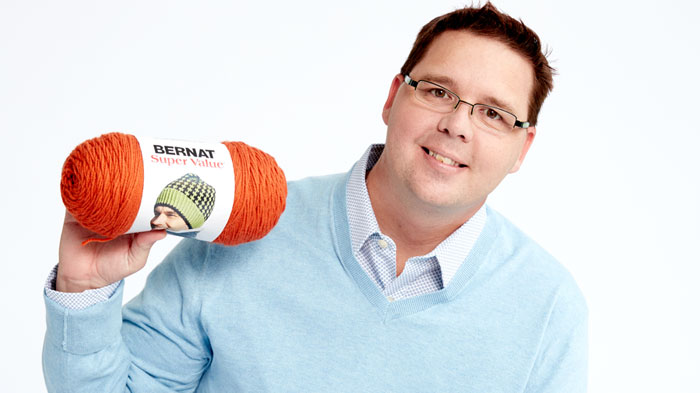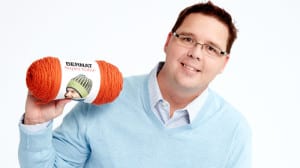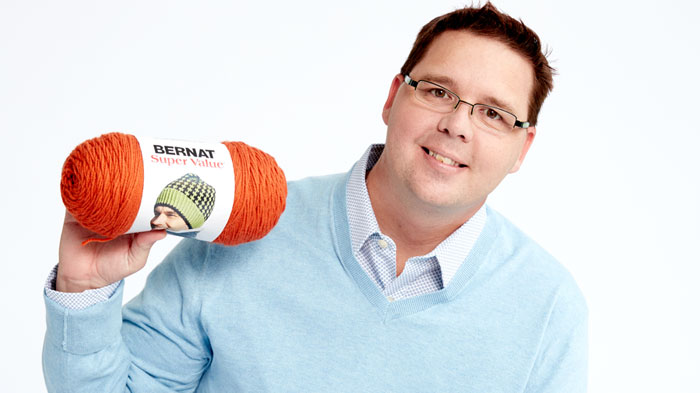 What's Happening in 2016?
With 2015 quickly winding down, we here are winding up for 2016 for another year of crochet enthusiasm to share with you.
We are seeing people ask for more of this and that. Some suggesting ideas that we haven't done before. Our calendar is open to ideas and we love to work 'on the fly' in keeping us unpredictable and socially engaged with you.
Free Crochet Education
For 2016, it's our 8th birthday here at The Crochet Crowd. Our primary mission is our slogan, "Inspire, Create and Celebrate". Education is our top priority and thanks to Yarnspirations, we will continue to provide you more videos, ideas and more with their sponsorship to keep your crochet education free. Give them a like on Facebook and/or sign up for their newsletter for ideas and more.
We've had a brief look at what Yarnspirations is planning for 2016 and I have to say, the designers are hitting home runs out of the park right off the bat in January. What else is coming in 2016? I cannot tell you yet but you won't be disappointed.
Crochet Alongs
We are kicking off our first crochet along, in conjunction with Yarnspirations on the 2nd week of January as we do one of my designs.
I called it Stitch, Stop & Roll. Now that you have seen our plans below with our live events, this is our token cross country afghan.
We have more crochet alongs for 2016. At this time, there are no plans for me to do another customized kit but that doesn't mean there won't be. I've just not designed anything official at this moment to do another.
Crochet Cruises
For 2016, our Crochet Cruises turns into three cruises beginning in March with two crochet cruises as we hook the high seas in the Caribbean and then in August, we venture to Alaska with another adventure.
Besides our nearly sold our Hawaiian Crochet Cruise,  we have potentially 2 more cruises in 2017 that will launch in the new year for tickets. Locations and itinerary are not yet solidified.
Sponsored by Yarnspirations & Cruise Planners to make this an amazing interactive on the seas crochet conference.
Mikey Magazine
Beginning in January, our weekly magazine will be moving to a bi-monthly magazine. Focused on the 1st and the 15th of each month being our launch days. Our magazine has become so big and tapping over 75,000 readers each edition, we want to spend more time in our creation process. It's headed up by our Daniel. Our primary mission is to showcase crocheters, just like you, in our magazine. Our goal is to ensure we are an everyday crochet magazine, created and inspired by everyday crocheters. We are very proud of that fact.
This magazine continues to be free to you, thanks in part, to Yarnspirations for their sponsorship. Another reason to give them a like on Facebook and sign up for their newsletter.
Live Events
For 2016, we have decided to take the year off from Creativ Festival to try a new concept. We are calling it Stitch Stop. Sponsored by Yarnspirations, Canadream and in collaboration with a few Michaels Stores.
We came to realize that we know not everyone can come to one of our shows to meet us. So we are coming to you in a Coast to Coast RV Road Trip with Diva Dan and I. Our road trip will be interactive with live updates as it's happening. Filmed for a 12 part reality series where people who attend Stitch Stop, have the opportunity to share their stories and be part of our Docu-Reality Series.
We are in process of making a customized cover for the RV that will partially cover the RV while we are stopped. We are setting ourselves up like a pop up camp site where crocheters and knitters can bring their lawn chairs and join us for a few hours of real-time Stitch Stop Sessions. Our goal is to have crocheters and knitters come out and people will be able to take time to meet each other in our own community. Potentially meeting new friends to make up your own Crochet or Knit Groups after we are gone.
Stay tuned, Diva Dan is working on a sister website for The Crochet Crowd where our maps and more will be available. We are also doing 'House Calls' where you can apply to have us stop by your home or location. Put on the kettle, you may just have company.
We also have more live events planned for 2016 but we are not ready to share those details at this time. We have a lot in the works.
Watch our Pitch Video for the Concept
We hope you are excited by some of the plans we have for 2016. As always, we work based on what many are interested in. So we can change or adapt ideas as they come forward.
For 2015, we featured nearly 6,000 crocheters on our Facebook with everyday features. We gladly share random pics nearly everyday. It's like winning a lottery for the people we randomly select. There are so many great ideas, it's hard most days to not feature everyone.
As always, we are open to ideas. Keep your thoughts coming on our Facebook Page. We wish you the very best for the remaining of 2015 and hope you can join us again for another year of fun in 2016.