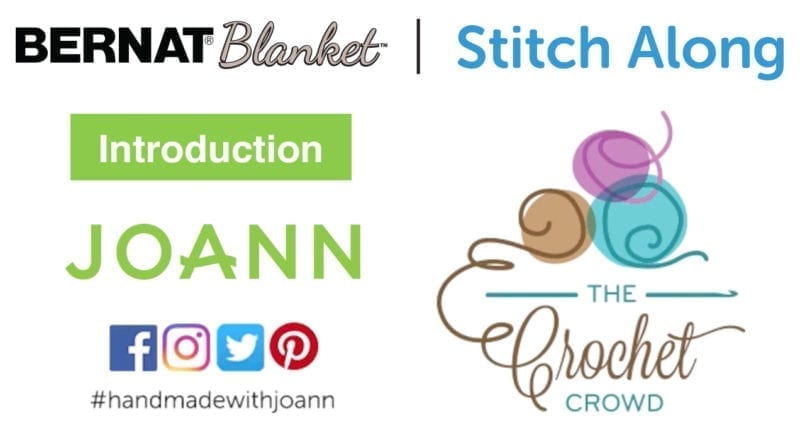 Stitch Along Trio with Jo-Ann Fabrics & Crafts this Fall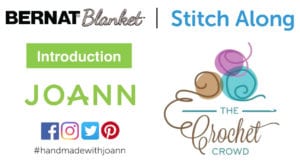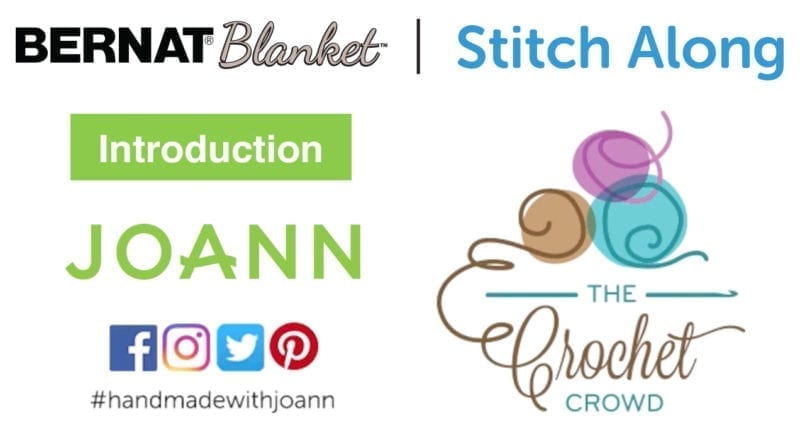 Introducing the Stitch Along Trio
Introducing a Three Stitch Along Trio with our friends at JOANN Fabrics & Crafts. This is our 3rd year of fun with Joann.
This fall, we are not only doing a main project for 6 weeks. A design I have never taught before in concept wise. I sincerely believe it will be extremely popular and hooks up pretty quickly thanks, in part, to Bernat Blanket yarn.
Also though, there are two additional bonus stitch alongs. For the first 3 weeks, there will be a secondary project from start to finish. The final 3 weeks there is a third project running as well for 3 weeks. By the end, you end up with 3 projects that compliment each other.
Yarn of choice for the main project is Bernat Blanket, Bernat Velvet and Bernat Blanket Extra. You can find out more at the official launching page.
Afghan – 6 Weeks Mystery
8 mm / L Hook. For me personally though, to match gauge, I jumped up to 10 mm / N Hook and my afghan sits flat. Be sure to check the gauge. Gauge is: 7 sc and 8 rows = 4″ [10 cm].
This afghan is rectangular approximately 56 x 62″.
Colour D is the dominant colour that will reflect most on your afghan. So whatever your desires for the main colour, be sure it's Colour D in the pattern.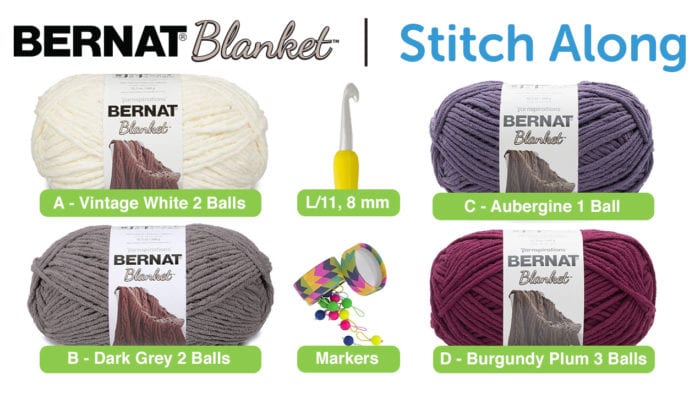 Stitch Along Accessory 1 – 3 Week Mystery
This is a pillow, 18″ x 18″. Using 6 mm Crochet Hook. Two balls of Bernat Blanket Velvet are required. The colour is complimentary to the main afghan.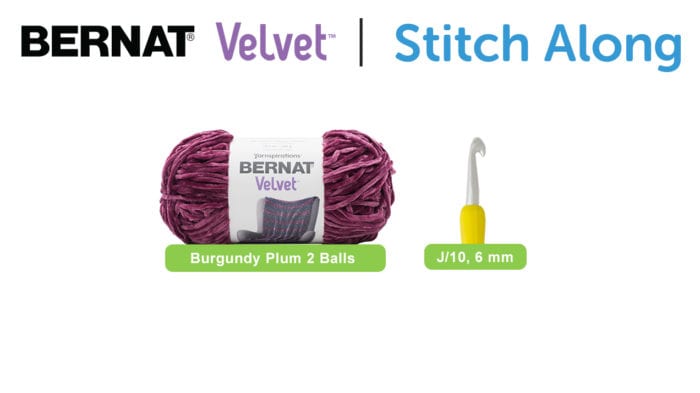 Stitch Along Accessory 3 – 3 Week Mystery
This is a basket using Bernat Blanket Extra. Recommending a 15 or 16 mm, P/Q hook. Store your yarn or use for decor purposes. The basket compliments the colour of the afghan and pillow.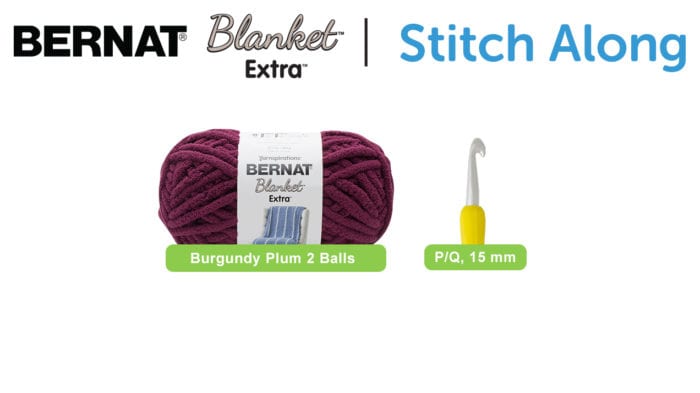 All Tutorials – New Tutorials Releasing in Sequence
Week 1 – Sept 17, Week 2 – Sept 24, Week 3 – Oct 1, Week 4 – Oct 8, Week 5 – Oct 15, Week 6 Final – Oct 22.
Other Stitch Alongs We Have Done