15 Crochet Scarf Patterns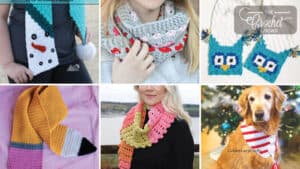 This time of year, crocheters are looking for ideas for gift-giving. What is better than hooking up a fun, new scarf?  I have found a few from around the internet that you might enjoy the stitching journey.
---
1. Corner to Corner Snowman Scarf – This fun project from Winding Road Crochet is featuring a super cute snowman in the easy-to-do C2C design, topped off with a fabulous pom-pom.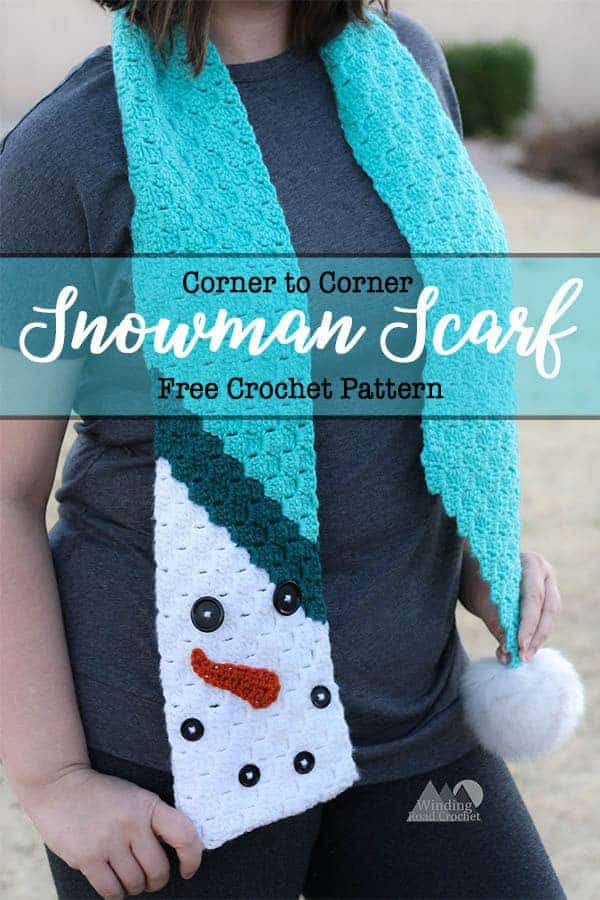 ---
2. Nordic Crochet Super Scarf – Created by Make & Do Crew Modern Crochet, features Patons Classic Wool Roving yarn for a high-end look.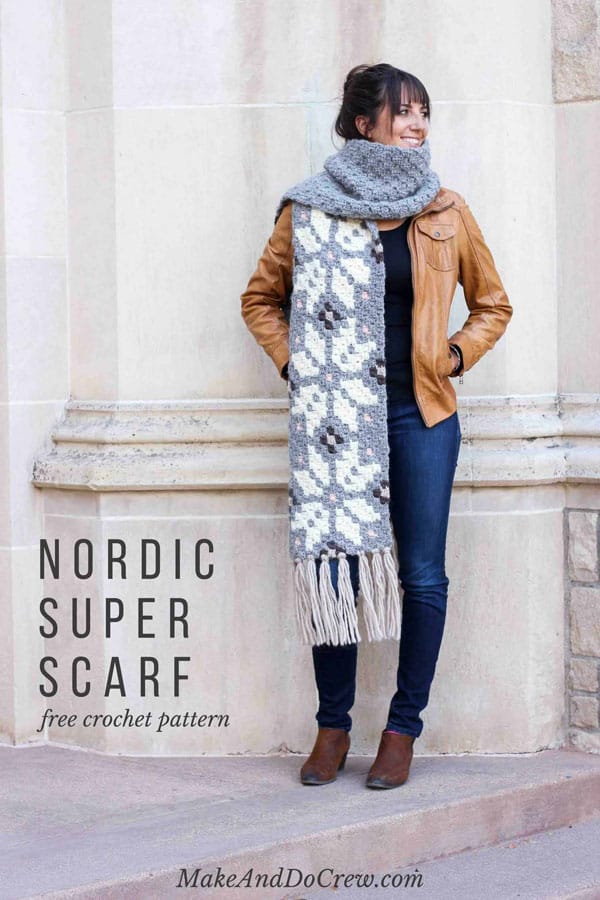 ---
3. Crochet C2C Scarf – This lacy little number by Nana's Crafty Home couldn't be easier, and uses Caron Cotton Cakes for this asymmetrical design.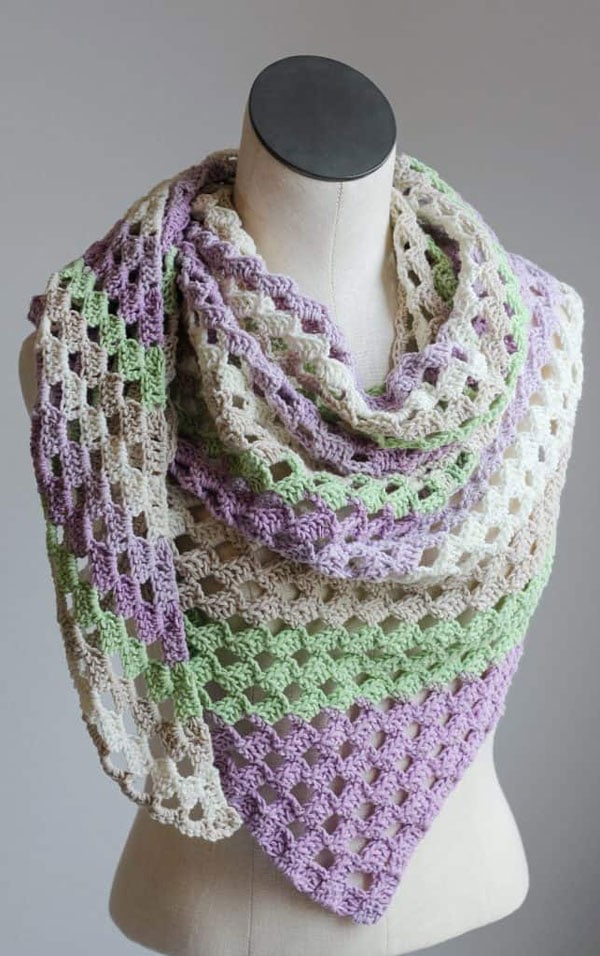 ---
4. Crochet Owl Super Scarf – Sarah from Repeat Crafter Me is a genius when it comes to adding cuteness to any project.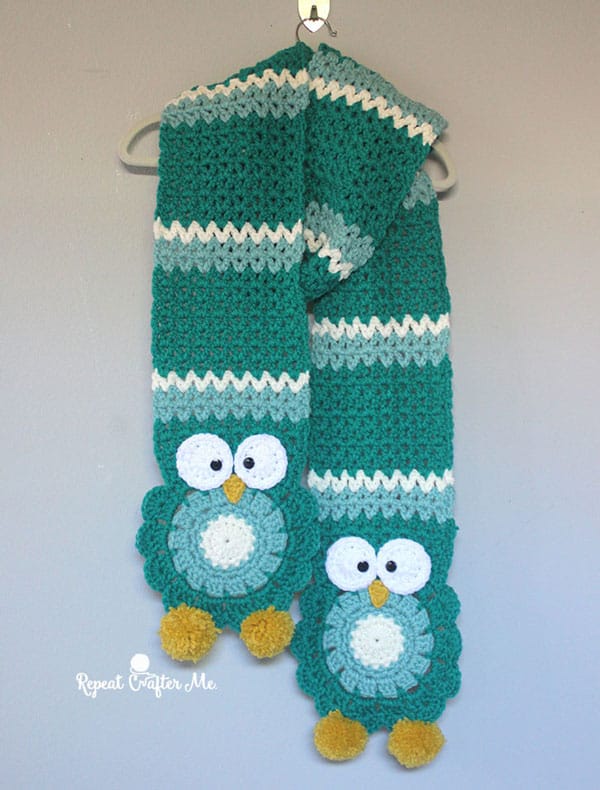 ---
5. Heart C2C Scarf – Nana's Crafty Home is offering a gorgeous heart corner to corner in this lovely design.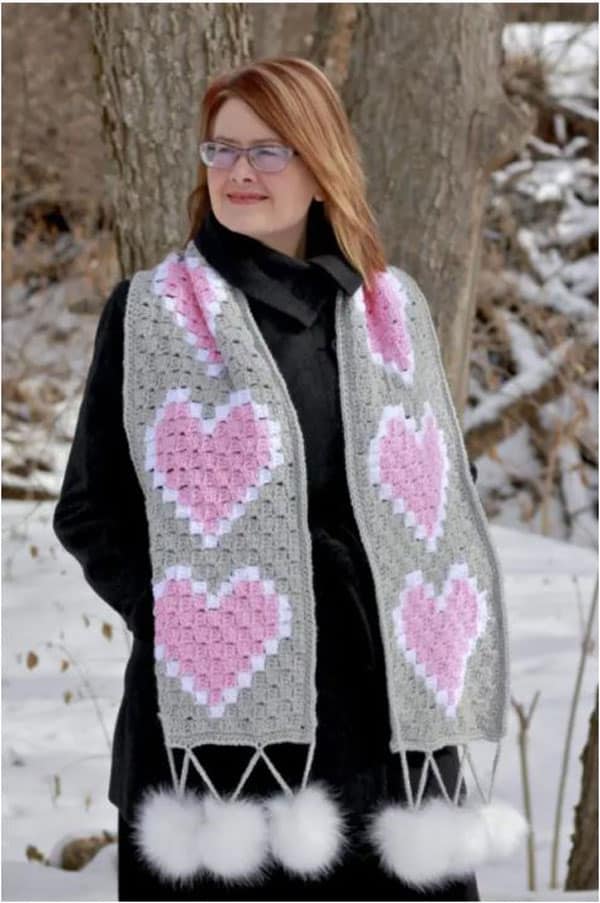 ---
6. Owl Crochet Scarf Corner to Corner – Yes, I posted another one from Nana's Crafty Home, but this beginner scarf was too cute that I had to include it.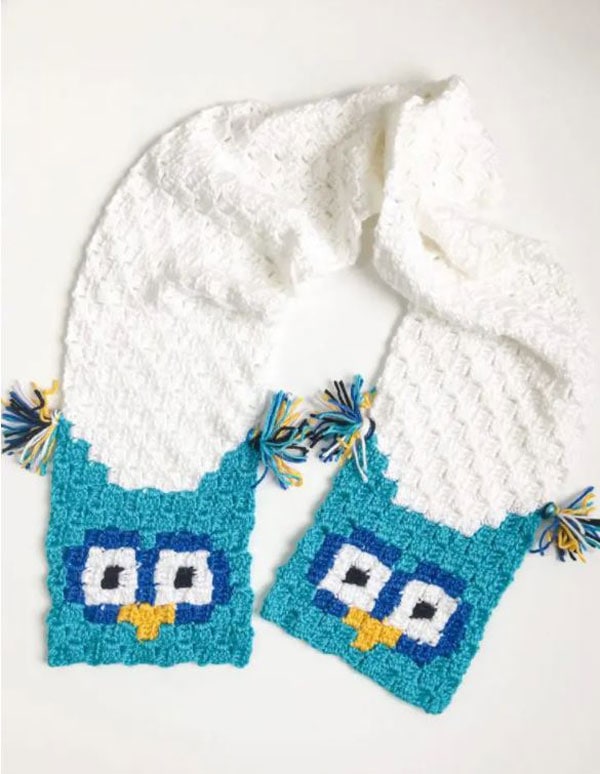 ---
7. Puppy Love Infinity Scarf – This heart stitch infinity scarf from Whistle & Ivy is so pretty and would hook up quickly gift giving.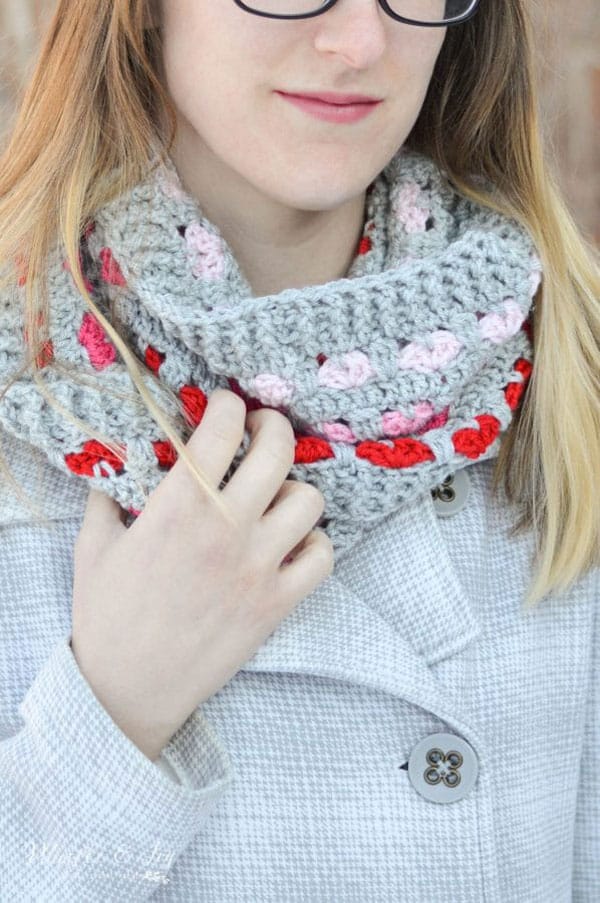 ---
8. Meandering Paw Prints Scarf – Amy B Stitched has a great design for those animal lovers on your list.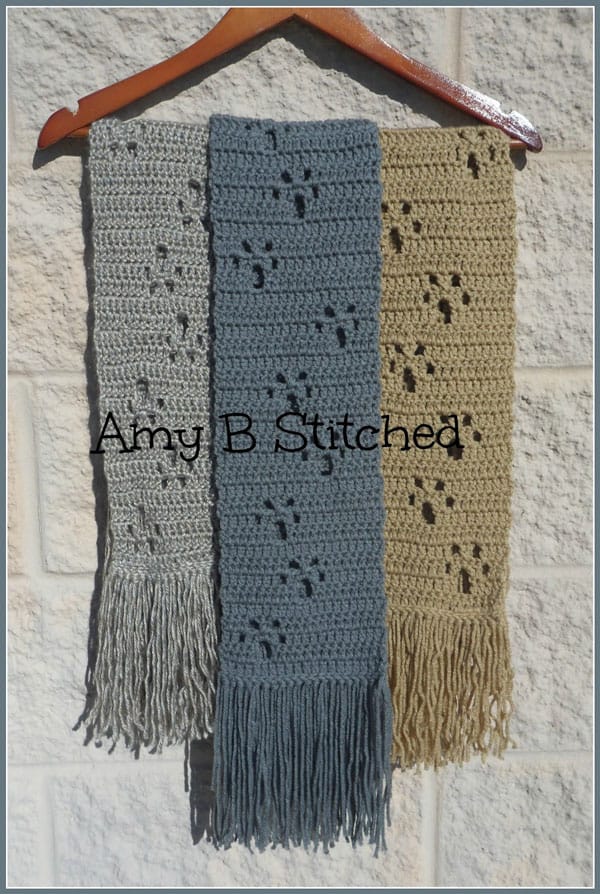 ---
9. Paw Print Granny Square Crochet Pattern – From Crafty Kitty Crochet, this one is actually a granny square that you can whip to together for not only a scarf, but a blanket as well.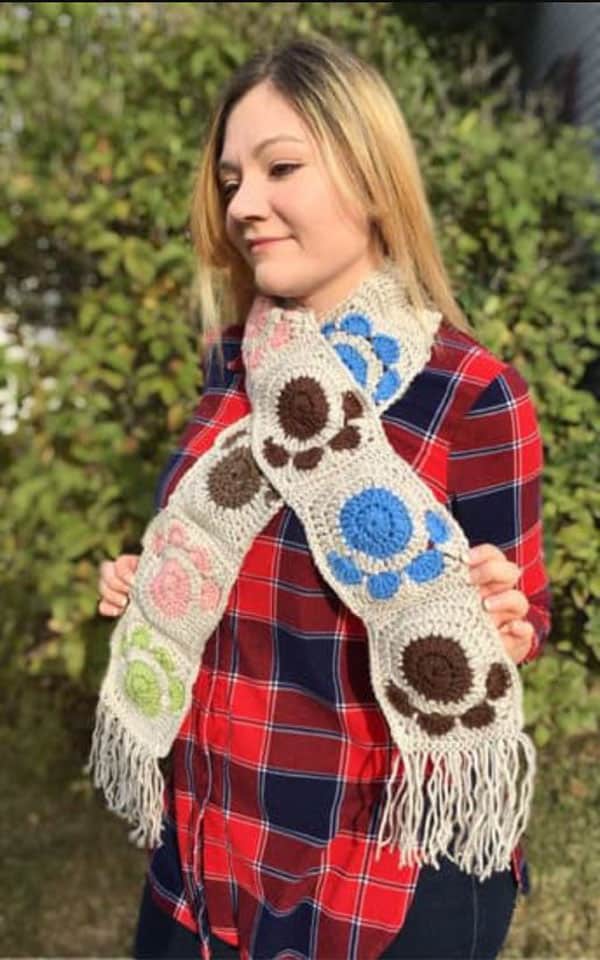 ---
10. Snowflake Sugar Cookie Scarf – Twinkie Chan is just too cute for words. Her designs are always yummy!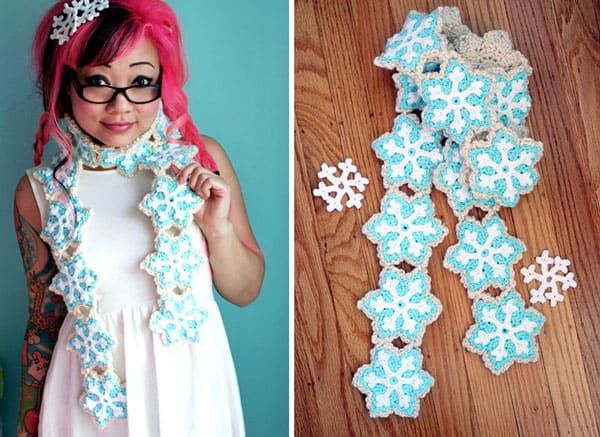 ---
11. Crochet Cool Santa Reindeer Scarf – I completely fell in love with the texture of this pretty design by Colour Ceilidh Crochet. Simply beautiful!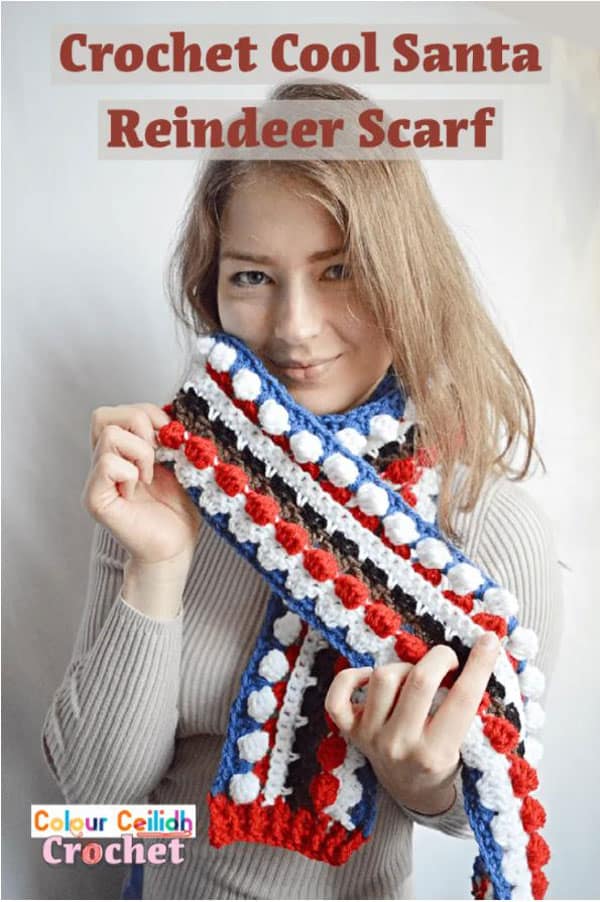 ---
12. Caron Cake – One Skein Crochet Scarf – Raise your hand if you are sitting on a single Caron Cake and have no idea what to do.  Well here you go, thanks to Annie Design Crochet.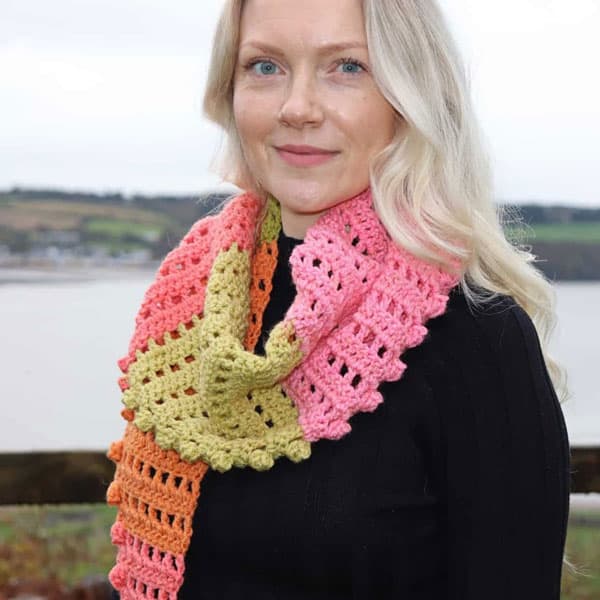 ---
13. Crochet Christmas Candy Cane Dog Scarf – Mikey needs to head over to Golden Lucy Crafts and make this one for PuppiDawg for Christmas!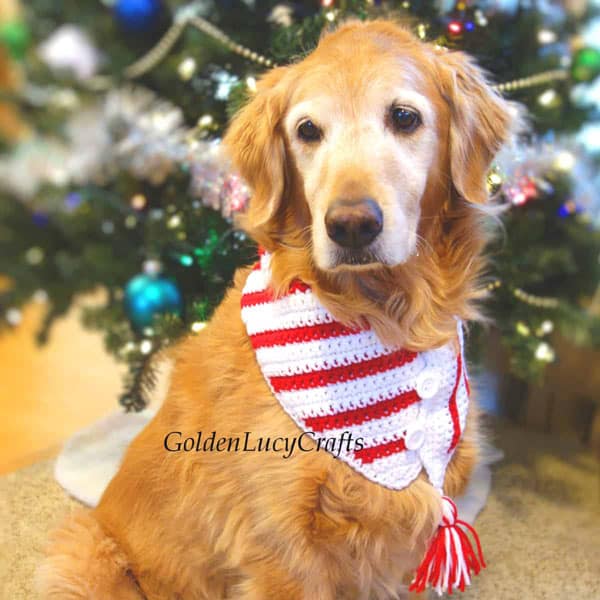 ---
14. Piano Key Scarf – From Crochet Spot, this one would be great for any music lover on your list.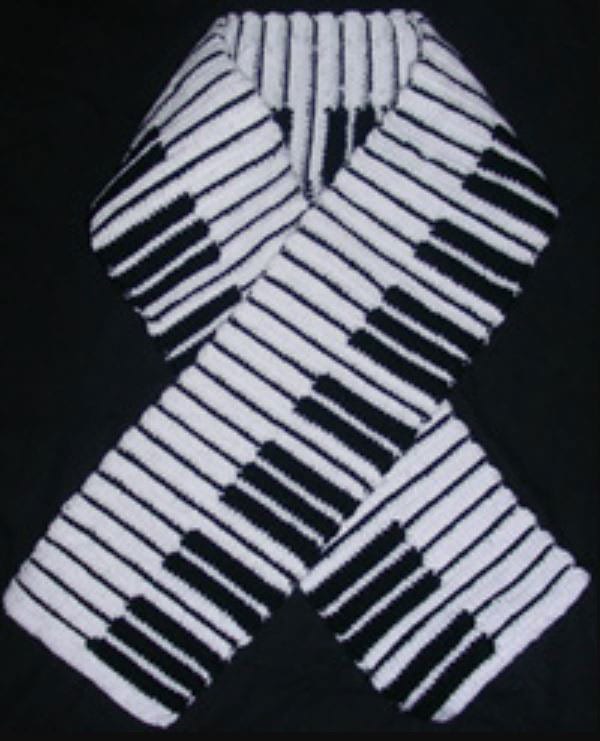 ---
15. A Pencil for the Teacher Scarf – The Left-Handed Crocheter has the perfect gift for all those teachers on your list.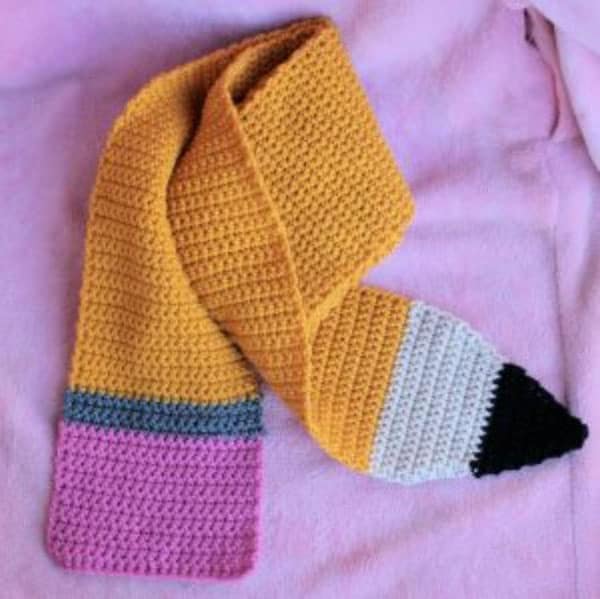 ---
I hope you have found something that may have sparked your crochet creativity, but if not, we have many scarf patterns right here for you to scroll thru and enjoy.
More Ideas
Scarf Pattern Ideas