Crochet Hat's For Him Patterns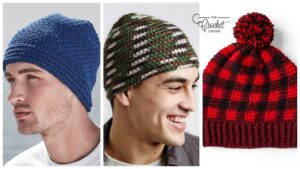 It's that time of year most people dread, I know I sure do, it's that time when it starts to get colder, we have to come to terms that summer is really over.
So it's time to break out that yarn and start working on hats for the family, as well as craft shows. Happy Stitching!
---
Crochet Buffalo Plaid Hat Pattern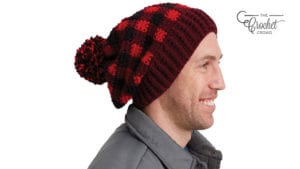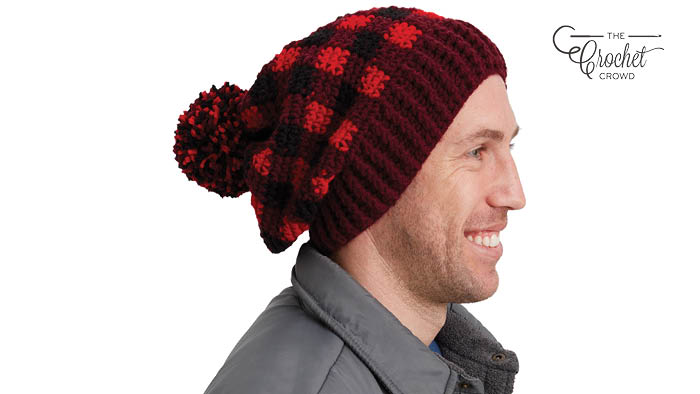 The Crochet Buffalo Plaid Hat is intended for adults. Worked up using Red Heart Heat Wave, the relatively new yarn that is so cool that it automatically heats up in the daylight.
In the tutorial, provided below, it tells you what you can do to change the size. It's worked up in multiples of 6.
In this hat, you crochet the entire head up to the top of the head without decreasing. At the very end, you will run a strand through and a bunch of the hat on top.
Tutorial
Crochet Camo Hat Pattern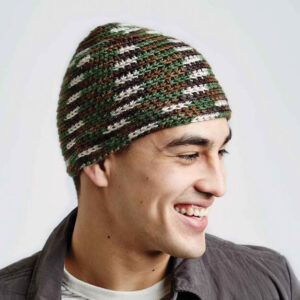 If you are looking for a nice basic men's hat try out this Crochet Camo Hat pattern. This pattern is also a great one to work up for craft shows. You can wip it up in Camo colours, or pick a solid colour either one is a great option.
This Camo Hat pattern was worked up using Caron® Simply Soft® Camo™. Work this hat up with or without a pom pom and keep your loved one's head warm
Easy Texture Crochet Cap Pattern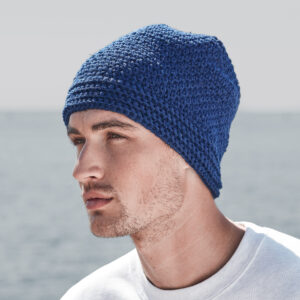 This beginner-level Easy Texture Crochet Cap pattern is done in one of my favourite stitches the moss stitch. I love how the moss stitch works up and how it looks in any project.
If you haven't had a chance to use Red Heart Heat Wave this is a great hat to give it a try. I've made a hat with it, and absolutely love working with it, and there are some really lovely colours.
The Easy Texture hat, very similar to Crochet Easy Street Hat is another great craft show idea.
Pattern Suggestions
More Crochet Hat Pattern Ideas