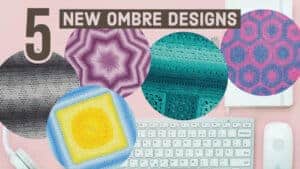 Five patterns have been released featuring Red Heart Super Saver Ombre yarn. This yarn is really popular in 2022 and it may be difficult to find because the colours and transitions it can do are really neat.
Below are 5 new patterns that may interest you if you have this yarn or are interested in it.
Patterns Options
Select the picture to get the pattern information. Some have free tutorials to use.
---
More Afghans