---
Broomstick Lace Shawl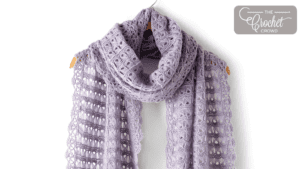 Learn how to do Broomstick Lace Wrap using a large broomstick/knitting needle/pipe and your crochet hook. I will provide you with a free pattern as indicated above where you can be versatile with your project.
In the tutorial I have provided below, I have shown you how to change the width of your project but also how to change the length of it too. Of course, if you want to keep it simple and not do a complex border, you can exercise your own creative freedom to do what makes you happy.


More Patterns to Explore
For this tutorial below, I have used Patons Metallic instead of Patons Lace. I show you in the tutorial that you just have to use a complementary hook to the hard choices but be mindful of the broomstick you are using.
Tutorial
More Shawl Pattern Ideas