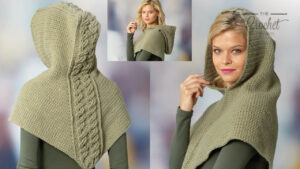 The Crochet Cabled Hooded Cowl has a free tutorial and extra downloads for your success. Sized for adults.
This is an intermediate/advanced level project. I feel personally the cabling itself makes it advanced. It can be complicated but if you work at it step by step, you can see how it will come together.
You can expand out the side panels if you need to for bigger sizes. You may just need to make the cable band longer to compensate but it's possible.
I do not have sizing to make this in smaller sizes. 
The tutorial used the diagram to define our strategy for each row. The tutorial also has video chapters to be able to skip sections of the video.
I have left it to you to do the joining and final trim as stated in the instructions.
More Ideas

---
Extra Worksheets
You can print or save the extra sheets I created that are used in the tutorial. Click the picture below. For myself, I need a crochet diagram to watch the follow-through of the stitchwork when cables are used. I usually write on the pattern for the repeating, so I created a worksheet that you can use to record your repeating.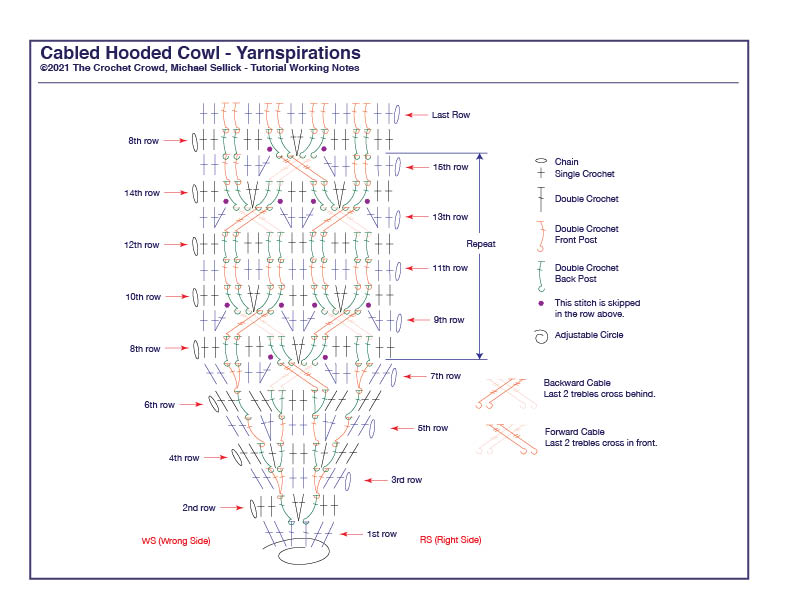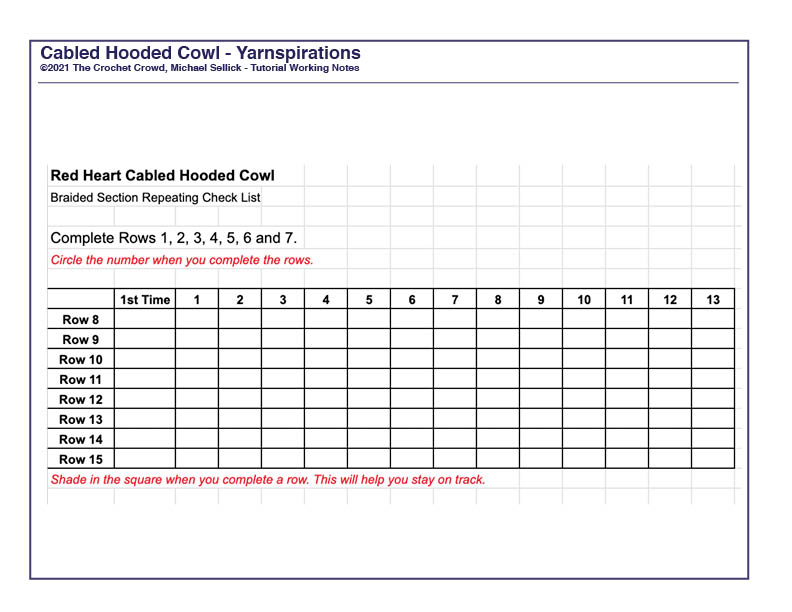 ---
Tutorial
More Crochet Cowls