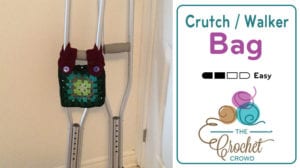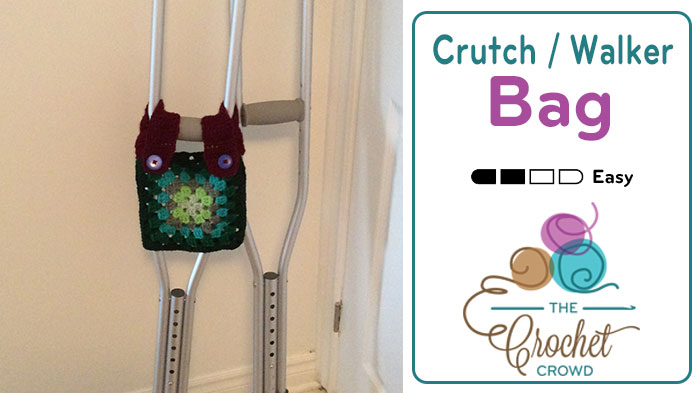 Crochet Crutches / Walkers Bag
For those with mobility issues with the use of crutches, walkers or scooters, here is a Crochet Crutch & Walker Bag. Guest designer, Heather Wilson has written up a pattern for the convenience of being mobile and keeping her hands free.
Heather finds herself need crutches after an injury. She just needs small things to help her manage better. Possibly a wallet, tissues, medications or whatever. The bag is just two granny squares sewn together with 2 straps that connect to the crossbars of the medical equipment.
Though Heather wrote this like a typical granny square, you can do a solid granny to have fewer openings if you prefer. Also, you could line the bag with solid fabric to prevent anything like keys from slipping through the small crochet gap spaces.
Heather offered to write a pattern for this particular use and share it with others.


Pattern Ideas
Here are a Couple Tutorials
Typical Granny Square
Solid Granny Square. Use the same size hook and do 6 rounds as stated in the pattern.
https://www.youtube.com/watch?v=8T16lLSoTMY
More Bag Pattern Ideas