This is the Crochet Flat Flower Stitch Stitch. The combination with the right colour change can resemble a row of flowers.
The stitchwork is very easy to maintain, and with a relief of rows between the rows, it can give a visual break. You can put more rows between the flowers, so you don't have to do it as often. Lots of possibilities for the colours you can choose.
Tutorial
Prefer 3D Flowers?
The Crochet Tulip Stitch is very 3D.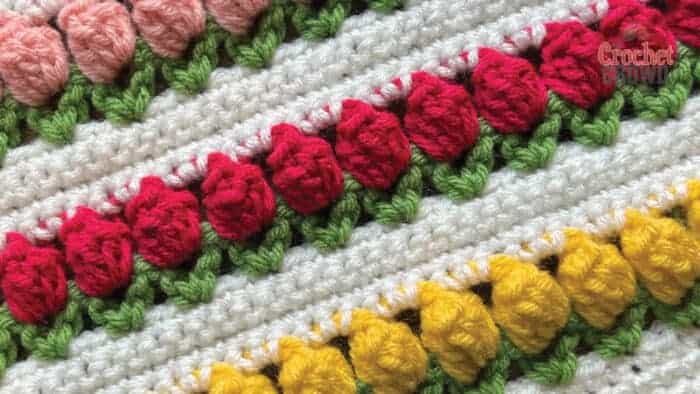 My first experience with the Crochet Tulip Stitch was with the Crochet Study of Geometry Blanket that I designed. The tulips were dark pink in the centre and then yellow tulips were used on the outside pieces.