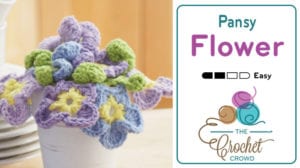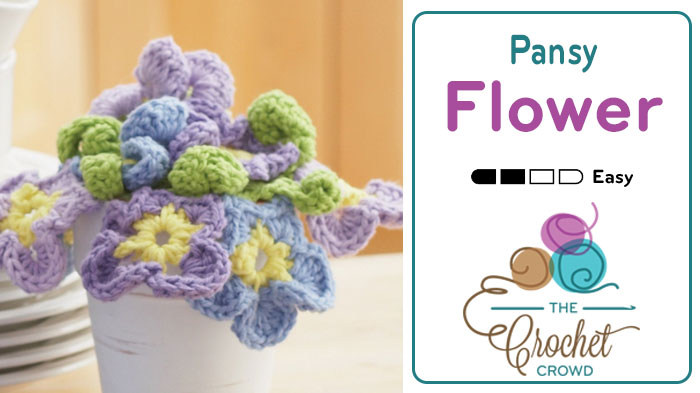 Crochet Pansy Bouquet
If you are looking to cheer up your home or office space, you may want to consider a vase of crochet pansies. Even for those in long term facilities and more, you can add things like this to decorate without worry that someone may not have time to water or lacks the ability to be able to water.
I filmed this pattern back in 2011 and is one of the founding crochet tutorials back before I really knew what I was doing, nor the camera equipment and software to be able to make the tutorials as you see today. As a result, there is no left-handed version of this particular tutorial. You will notice my teaching technique and introductions are slightly different as well.


Pattern Suggestions
Video Tutorial
Only available in right-handed as it was filmed a few years back.
Crochet Flower Pattern Ideas