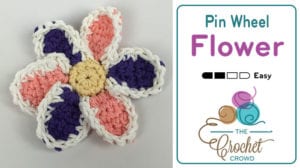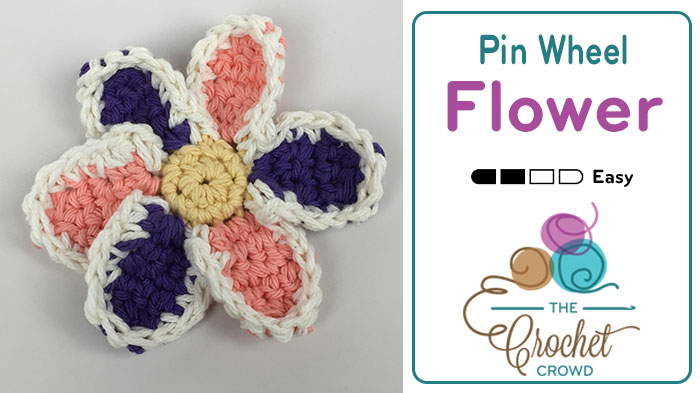 Crochet Pinwheel Flower
Learn how to adapt the easy flower to make it appear like a Crochet Pinwheel Flower. You could use these for accessorizing wreaths, hats and much more. These were originally designed to be glued onto the tops of flip flops as a beach accessory.
In this tutorial, I took the Flip Flop Flowers Pattern by Yarnspirations and did one extra round to give the flower a white outline. For myself, I love when things such as this have a really defined border of using black or white. Just is a personal taste.
This is a very simple pattern where each petal has the ability to be a different colour. You could do even a rainbow. Remember the rainbow is Red, Orange, Yellow, Green, Blue and Purple. Each petal is done separately. Once completed, I surrounded the outside with single crochet using white. The flower wants to automatically have the petals appear as a pinwheel formation but adding the white makes it highlight it even more.
In the tutorial provided below, I show the entire flower in tutorial format and show you how to add on an extra border as I did.


Pattern Suggestions
Video Tutorial
Crochet Flower Pattern Ideas