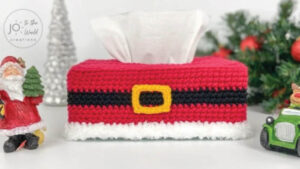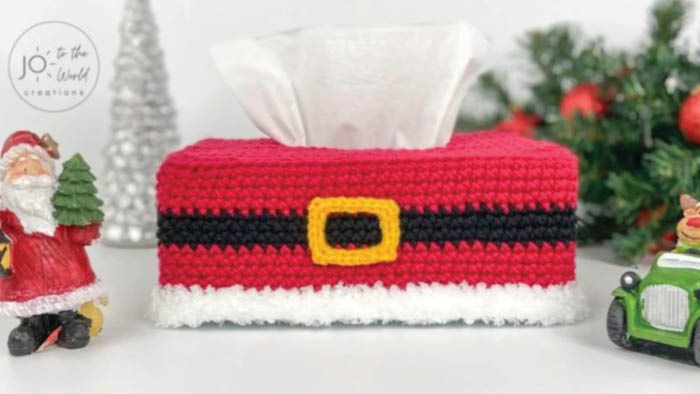 Up on the housetop click click click, down from the chimney came St. Nick. Santa Tissue Box Cover free pattern. Designed by Jo. She's a (local to me) crochet designer from Nova Scotia, Canada.
I find most Christmas Decor can be recycled year after year without going in and out of trends.
These make super projects and are quick to make. Even if you were to do a craft table or something. Seriously, my friends, it's never too early to start Christmas making as you need the time in advance.
More Ideas

Last Year
I did a set up a set of Sniffle Stations that were a Reindeer, Santa and Elf. These are tissue box covers where the box is turned up on the side. The tissue slides out from under their noses. They are holding a candy sack but can also hold Purel Sanitizer.
Free pattern and full video support for each character below are available.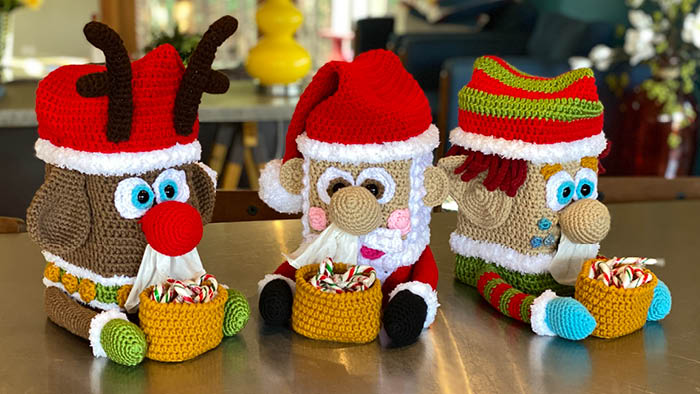 More Christmas Patterns