I am a huge fan of hats that are worked from the bottom up, it takes a lot of the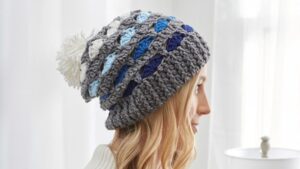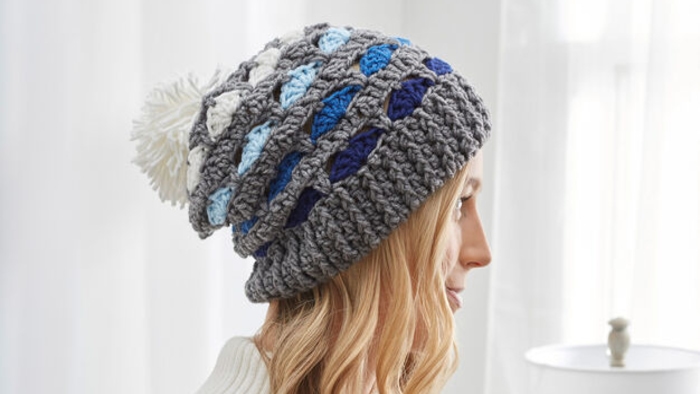 guesswork out of if it is the right size. Half the time when I make hats from the top down I'm never sure if I have it big enough or not there are many times that I end up having to pull it back because it's either too small or too big.
The Striping Shells Hat is an easy hat worked from the bottom up designed by Stacey Gerbman using RED HEART® Super Saver® you can play with colours create one of these hats for every mood! This Striping Shells Hat would make a great craft show hat. Top it off with a furry Pompom or make your own in matching yarn. Happy Stitching!


Pattern Suggestions
More Crochet Hat Pattern Ideas