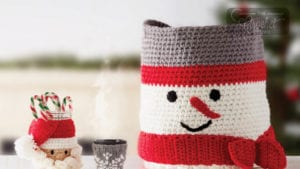 For the Person of the House for Christmas
It is a typical tradition to bring the party organizer or house guest who is entertaining the get-together a gift. Whether it's a potluck or maybe even a handmade gift that is crocheted or knit. See the 26 Ideas to Try.


Yarnspirations has put together a list of 26 items you can crochet or knit as a personalized gift you can make.
Some ideas include decor with practical elements as well.
More Ideas
More Christmas Ideas