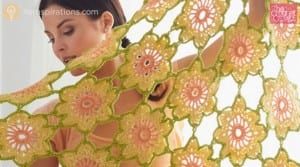 Crochet Garden Flowers Shawl
Introducing the Garden Flowers Shawl by Yarnspirations. This bright cheerful shawl is easy to make as it consists of 39 flower motifs that are connected together.
Firstly, the flower motifs are relatively easy and quick to make. I can see this shawl is done in 2 - 3 days for someone that has a bit of time on their hands.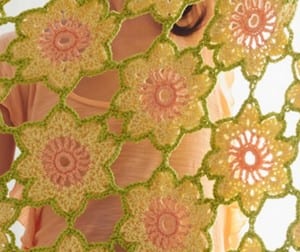 Secondly, I really liked how the motifs are connecting to each other. Leave that darning needle in the bag as you won't need it. You simply complete the final round with the trim and connect it with the neighbour. For this project, you need to make all 39 motifs first before doing the final border/connection round.
More Free Patterns
For this pattern, there are written instructions and crochet diagrams available to follow. In the tutorial I have provided, this is Part 1 of 2 of doing this shawl. I show you how to make 1 flower without the joining border as I need to make more before I get there.
This Garden Flowers Shawl would make an excellent gift.


Video Tutorials
Right-Hand Version
More Shawl Ideas