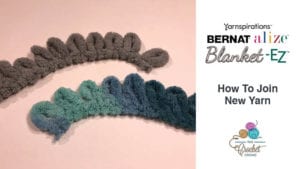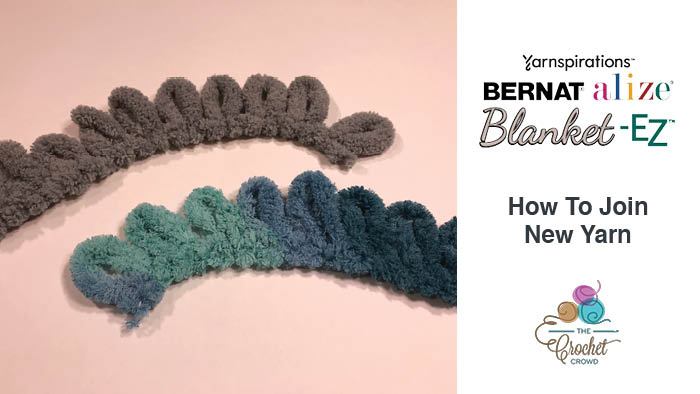 How to Join or Repair Bernat Alize Blanket EZ Yarn
You are coming to the end of a ball, or you want to change the colour or you need to fix a loop that is broken open, this is your solution.
In a rare situation that a loop hasn't been formed, it's best to follow the tutorial to tie the strand strategically and weave in the end with a tapestry needle. It's not a deal-breaker if you find a ball like this.
To deal with changing colours or you are running out of yarn, you simply cut 1 loop open on both the ending yarn and the new yarn. Using the two loose ends, tie them together. With a tapestry needle, hide in the ends into the project.
Due to the thickness of the yarn, if the yarn is tied, it will be nearly invisible.
Pattern Suggestions
Where to Find Bernat Alize Blanket EZ
Bernat Alize Blanket EZ is available at all participating JOANN Fabrics & Crafts stores across the USA. This yarn will be available on JOANN.com. Keep in mind, that JOANN only ships to the United States. Click here to Find A Store Near You. See JOANN's website for more information on store hours and terms of service for online ordering and shipping.

Tutorial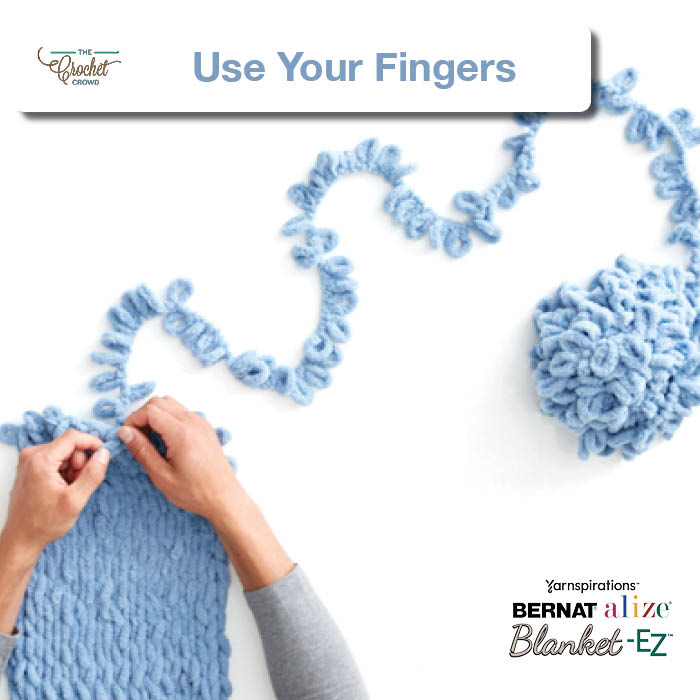 More Bernat Alize Blanket EZ Ideas
Bernat Alize Blanket EZ" data-style="grid" data-row="1" data-layout="vertical" data-rtl="" data-fitrows="" data-filtercomb="" data-filterlogic="OR" data-filterload ="" data-sortbyload ="" data-orderload ="false" data-fullwidth="" data-fullheight="null" data-gutters="[[320,5],[480,5],[768,10],[980,10],[1200,10],[9999,10]]" data-slider='{"itemNav":"null","swingSpeed":0.1,"cycleBy":"null","cycle":5000,"startAt":1}' data-ratio="1.78" data-cols="[[320,1],[480,2],[768,3],[980,4],[1200,4],[9999,5]]" data-rows="[[320,200],[480,200],[768,220],[980,220],[1200,240],[9999,240]]" data-animation='{"name":"Fade in","visible":"","hidden":""}' data-transition="700ms" data-ajaxmethod="load_more" data-ajaxdelay="100" data-preloader="1" data-itemdelay="100" data-gallery="" data-ajax="">