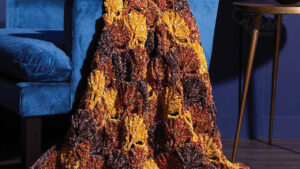 The Crochet Rising Moon Blanket is experienced level. It has a unique stitch definition that requires a high level of skill to accomplish. I feel anyone that can do this stitch is considered an advanced crocheter.
For me as an experienced crocheter, I wanted to teach this online but I feel my mom needs to be at the table to help me break this into pieces that make it easier with memory hooks and tips.
Bernat Velvet tends to worm as it's chenille and very slippery. If you are going to wash this blanket, I would recommend using a different yarn. That's just me being transparent with the thought of using this yarn. I have seen people use this yarn and not handle the washing with delicacy and ruining their project.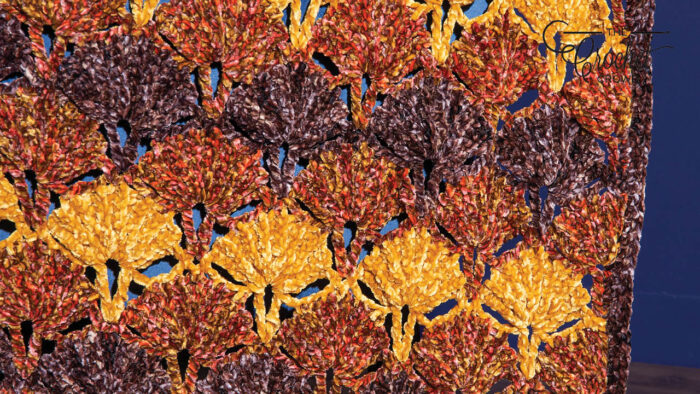 Crochet Workshop
What I did was to test try a swatch and I used what thought would be best to break it apart. From this trial, I wrote a 5 page workshop to break down the learning process of this incredible stitch. All 5 pages are available for download.
Page 1
Start off the right way but using stitch markers to find the centre points of the moon to help you get through the 2nd row without second guessing.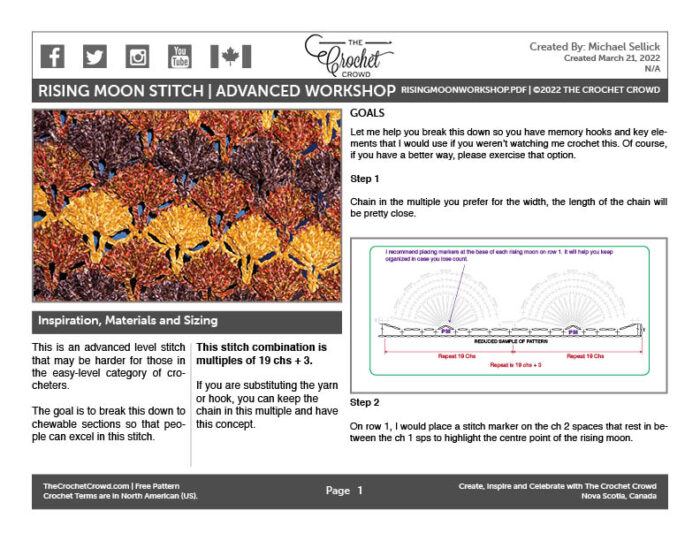 Page 2
Understand what you are looking at. The moon shape is done in back and forth rows until it's formed before moving along in the row to the next one.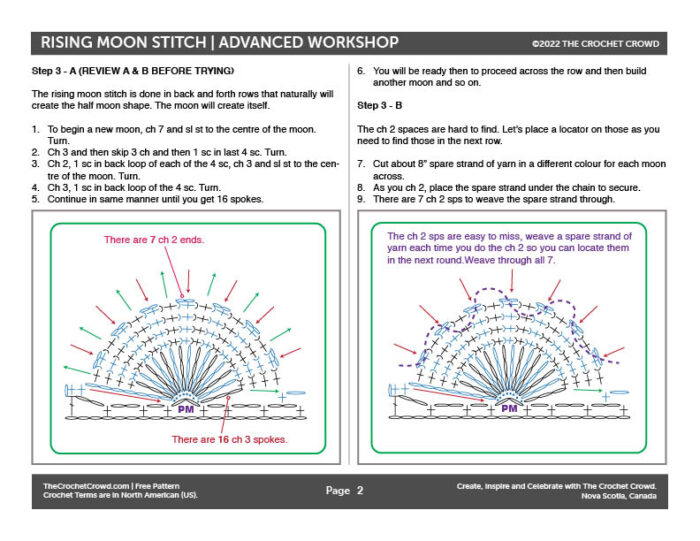 Page 3
With the usage of spare yarn to find those chain 2 spaces, when you go to do the next row, you will be able to find them instantly if you take the time to mark them as you make them.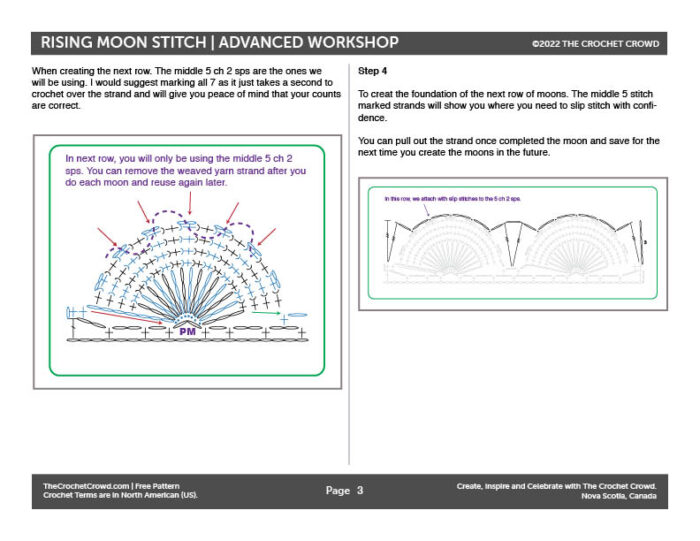 ---
More Ideas
---
Page 4
As you build up, the moons change location, so you will start off with the edges in being half of a half of moon and the rest going across is the same of what you already know.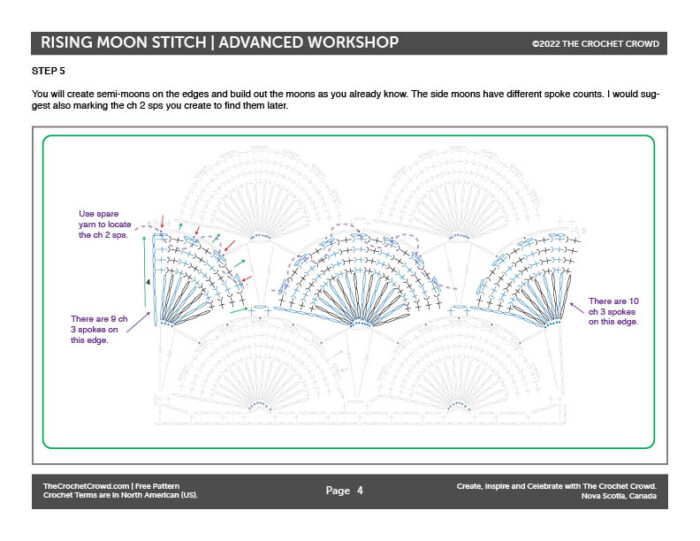 Page 5
Once you get to this point, building the moons is what you already know.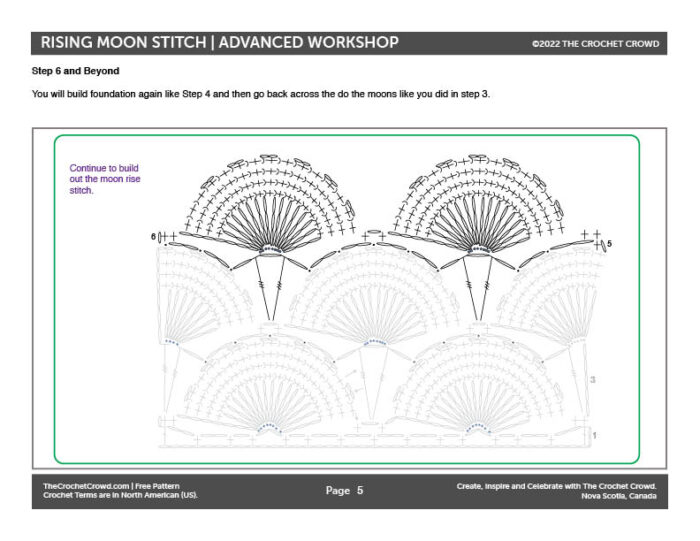 More Ideas

Tutorial
More Afghans