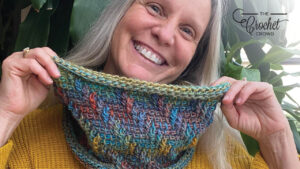 The Tunisian Step Stitch Cowl designed by Anita Grover is a textured simple stitch with a drop step stitch for added pleasure.
There is a multiple of 6 that make this up which allows you to change the size. With an easy repeating that happens. Once you get started, the Tunisian Step Stitch will align on an angle.
Enjoy this texture design and keep yourself a bit warmer this winter. Make sure you use an Afghan Hook to be able to keep all of your stitches on the hook.
This was inspired by the Crochet Show Time Hat. Anita wondered if a similar idea could be done with Tunisian. This is what she came up with.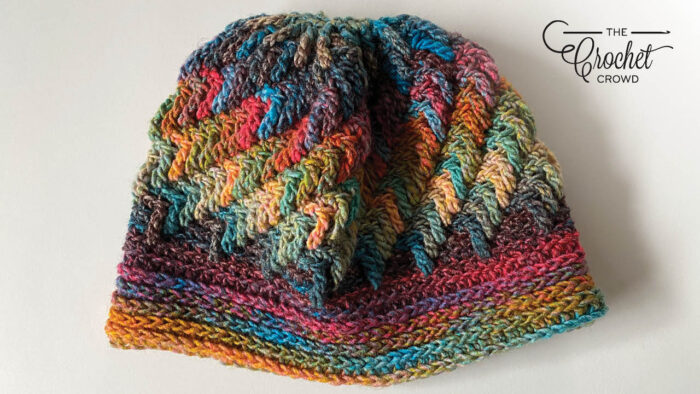 More Ideas

Tutorial
More Tunisian