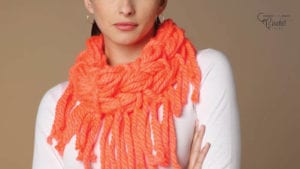 Vivid Wrap & Knot Style

Make an incredible cowl without having to knit or crochet it. Seriously! You just need to wrap this scarf around a neck to get the right size and from there, you are creating a masterpiece.


Vivid Yarn by Red Heart is new as of 2013. It is the thickest yarn ever produced by Red Heart. The entire line is loud with fluorescents. They have it also available in black. Using black makes the fluorescents jump out even more. This is the Wrap and Knot Cowl Pattern.
More Crochet Patterns to Consider
More Cowl Patterns