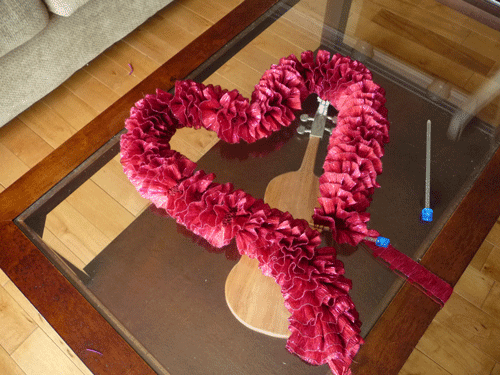 Stargazer Frilly Scarves by Estelle Yarns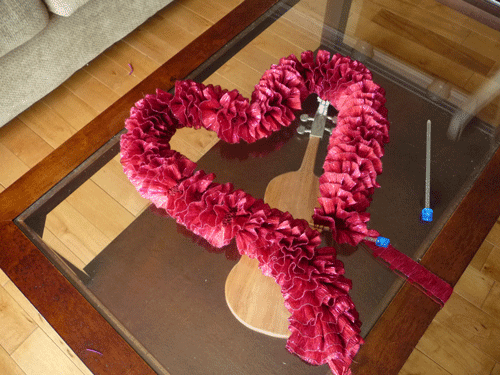 Stargazer & Ribbons Frilly Scarves
Stargazer Yarn by Estelle Yarns is featured here. Many of the mass retailers are carrying a similar form of this yarn. This includes Red Heart's Ribbons Yarn. No matter which brand you have purchased, the yarn still turns out the same. This is a very easy stitch and is similar to Ruffelina by Bernat. Cast on between 6 – 9 stitches. I recommend 9 stitches as it will appear more flat. This is a fun little project.
Free Conventional Knitting Pattern
Distribution of this pattern is appreciated but please copy and post the link. Do not duplicate or charge for the usage of this pattern. You may create your own and sell what you make but this pattern is to remain free. 
Needed Materials
Size 5 mm or 8 USA Size Knitting Needles. I highly recommend wood knitting needles verses plastic or metal. The wood gives it more friction and doesn't slide as easily.
1 Skein of Stargazer by Estelle Yarns. The skein will provide a generous amount of yarn to work with. This yarn is available in "fine" yarn retailers. You can also locate it at Mary Maxim Website. Estelle has their own written pattern that calls for more stitches for a different effect than I am showing you here.
Following the instructions of 7 Stitches will give you approximately a 6 foot scarf.
Skein Packaging and In Process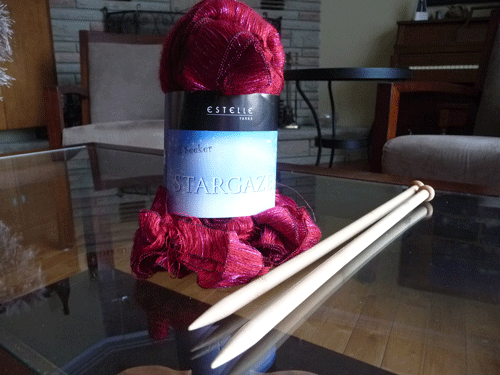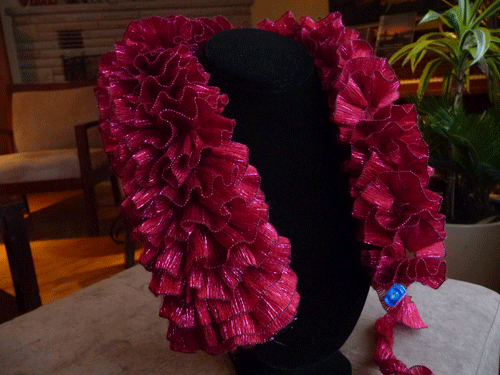 Instructions
Cast on 7 Stitches. To cast on, slip your knitting needles through the loops on the yarn. I have a video showing this method. See below for Video.
Knit by using loops only. Use every loop, do not skip any.
Knit  back and forth until you get your desired length.
Cast Off and weave in the ends like you normally would in knitting. The last stitch, slide the remaining yarn through it and tie knot. The ruffle will cover the knot.
by
Michael Sellick
,
The Crochet Crowd
©2012
The Crochet Crowd