The Crochet Child and Adult sized Balaclavas are pretty much the same execution but different stitch counts in order to make it happen. There are 2 different patterns available. I'm not very proper so I would have called this a ski mask if I didn't know better. I'm not sure I have ever heard the word Balaclava before, to be honest with you.
The Balaclavas are crocheted from side to side leaving an opening for the eyes to make winter more bearable.
Excellent for being able to wear to block the wind from your face and you can put up your hood without any interference from the top such as a pom pom or puckered top.
---
Child Size Balaclava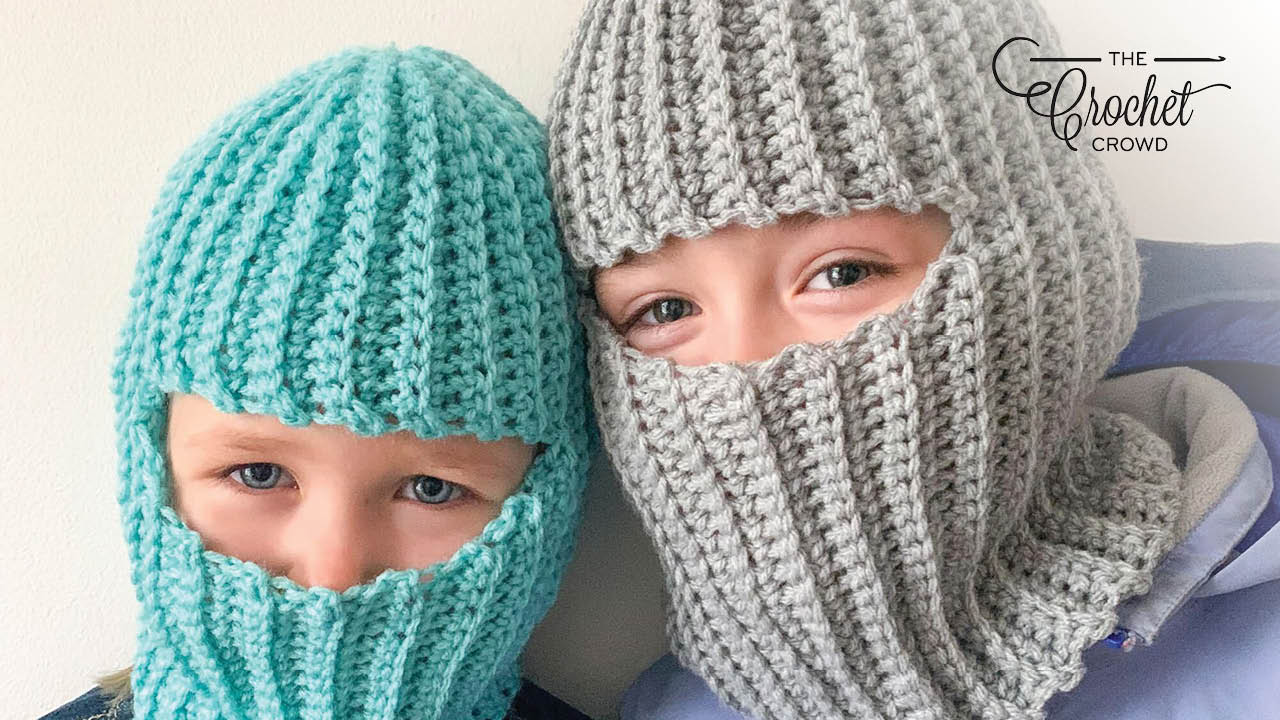 The child-size Balaclava is for 2 - 4 years of age and 6 - 10 years of age. Made as suggested above, it's not too difficult and crochets relatively quickly. I know as a child who loved playing in the snow, these are ideal on a winter's day playing with friends or tobogganing.

Tutorial
More Ideas
---
Adult Sized Balaclava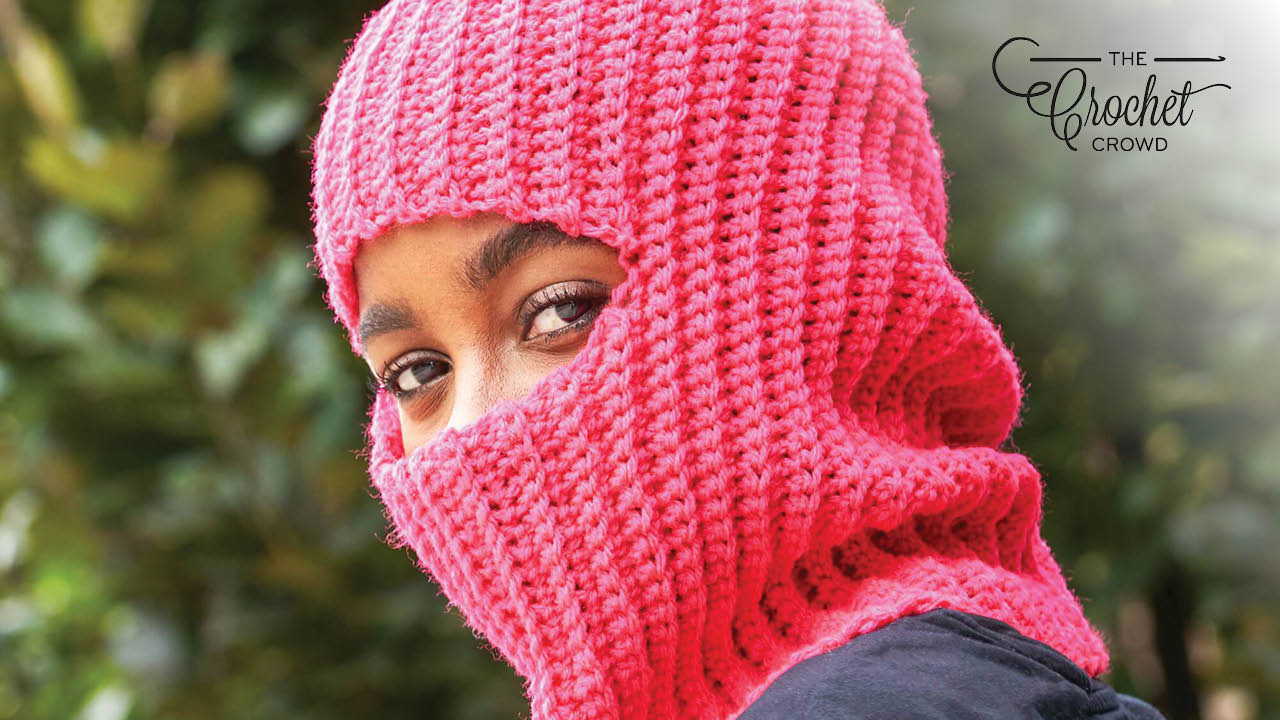 The Adult Balaclava has two sizes It shows two different colours in the pattern write up but there is only 1 colour for 1 ball used per Balaclava. You see only this Grenadine Colour.
It has a size for general women and a size for men as well. It's made the same way as the child version but just a different chain length and repeating.

Tutorial
More Crochet Hats