If you are looking for ideas to use up some of those yarn ends that have built up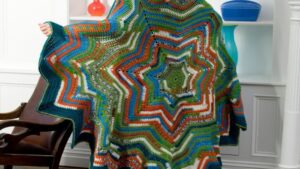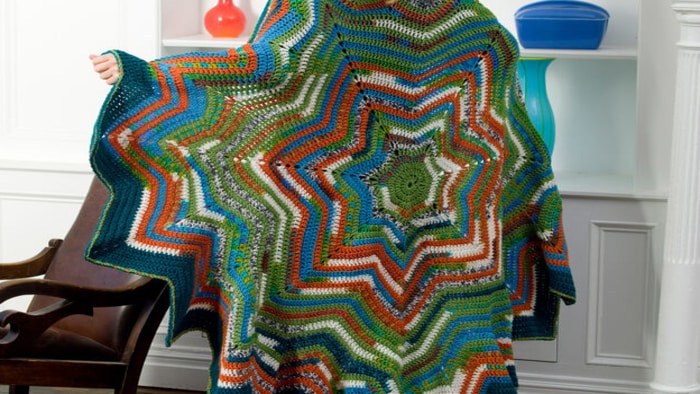 on your stash, this is a great blanket for that or if you are just looking for something a little different to work on. The 7 Point Star Throw is a great stash-busting pattern, you can work it up to be as big or as little as you like so it makes a great baby blanket or larger if you prefer.
This throw is an intermediate level pattern, once you get the hang of the first few row's you're set and the rest to the throw becomes a breeze. Designed by Ann Regis this throw was worked up using RED HEART® "Super Saver®. Stars are one of my favourites to work up their relatively easy once you have it down, but they are great for something different.


Pattern Suggestions
More Afghan Pattern Ideas