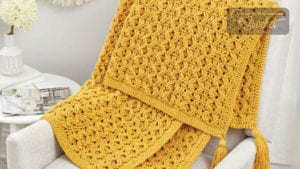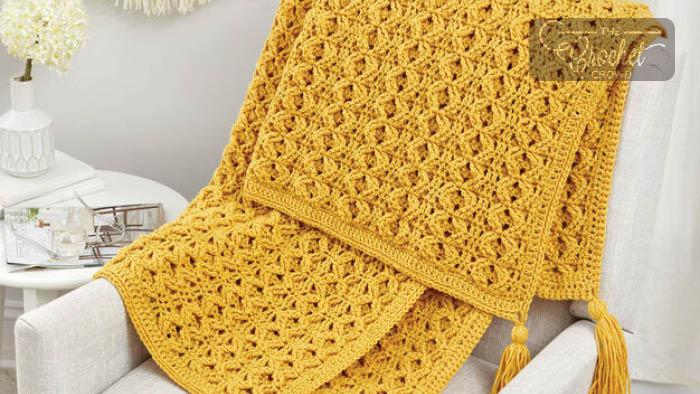 Crochet Golden Waves Throw
The Crochet Golden Waves Throw is a two-row repeat pattern. Designed by Marianne Forrestal for Red Heart. It's a pattern where once it clicks into your head, the rest is history and you can easily blaze along.
The idea is that the two rows work together to keep the raised trebles on the same sides. You are looking at two criss-cross sections working together for the visual look.
The border is simple of a double crochet border around and then 1 last round of back loop only single crochets. It's easy. This is classified as an intermediate level but I am sure that an easy level crocheter can grab onto this technique. Use the tutorial below for more help.


More Ideas
Tutorial
Afghan Pattern Ideas