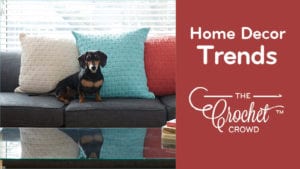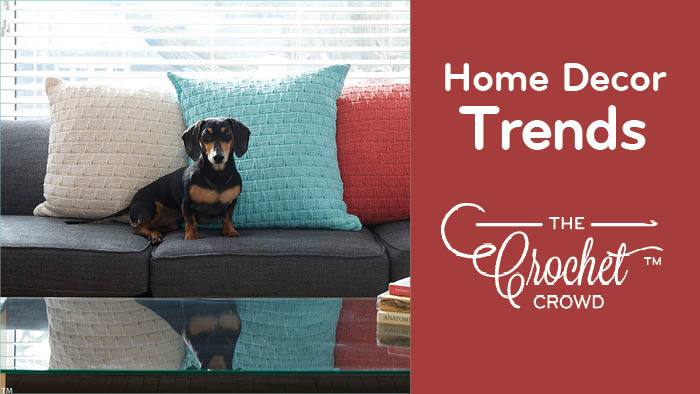 Crochet Home Decor
Industry experts were telling me in spring of last year that home decor crochet trending is returning and will soon be on the horizon. At the time, I couldn't see that happening. The experts are based on forecasting and shift of behavioural attitude.
This year, my head is shaking. Regular projects I feature aren't doing as well as they should but the home decor side is picking up bigger than I suspected. So I had a conversation with one of my mentors about my findings. Sure enough, the predictions of last year are relevant for this year.
Pattern Suggestions
Home Decor Stereotypes
Roseanne, the TV Show as a kid showed me I could do a crochet granny square. You see other TV Shows where afghans are featured, such as Orange Is the New Black, Wentworth, reality shows and sitcoms. They have a common theme, they are usually depicting a family or situation when the person or family is 'down and out', gawd forbid the average person. Why are the afghans missing from scenes when a family or person is depicted as mid to high class? Sure, they probably exist but it's rare. Let's be honest.
As you can tell, this bugs me a lot. I know many people who have spare money at the end of the month that crochet. However, it doesn't seem to be translating to mainstream TV or movies.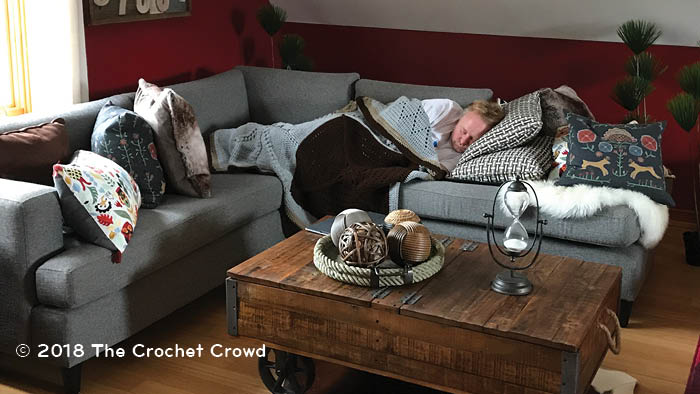 It's Easier to Buy A Pre-Made Afghan BUT…
While the home decor is EXTREMELY PERSONAL… there is also a sense of pride in matching your decor with something you have made with your own hands. Daniel, above, was caught napping with my new Stitch Along Blanket. To me, I felt honoured. It was coloured to match our space so it belongs to space.
While yes, we could have run out and bought a lounging afghan for the sofa, I am almost certain this blanket will outlive me. I took my care with my stitchwork and sewing. Today's products of home decor or even fast fashion are designed for short bursts of being in trend before they fall apart or look weathered.
Here are is a large list of Crochet Pillow ideas, most have a tutorial.
Love Scrapghans
Scrapghans give me a sense of comfort as well. Bits and pieces of yarns you once handled. Examples like the Circle in the Square Afghan would look lovely.
Just choose a consistent colour as you see in the grey here and the other colours can be your mixes of scrap yarns.
Basket pattern Ideas