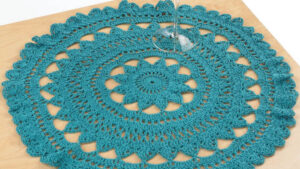 The Crochet Mediterranean Surf Doily Pattern is pretty and easy repeating to manage. Using crochet thread but I subbed with Patons Grace.
With my testing version, I subbed by randomly putting in colours in the rounds. I did screw up the cross stitch on my testing swatch that now that I am back at my desk blowing up the original sample picture, I can see where I see I placed the leg of the stitch in the wrong spot. As we know in crochet, you really don't screw up as long as you are consistent. I will be teaching the proper way in the tutorial.
For Patons Grace Version, I used a 2.5 mm / C Hook. I used 101 grams. Which is just 1 gram over 2 balls. Depending on your tension, you may be playing yarn chicken with just two balls.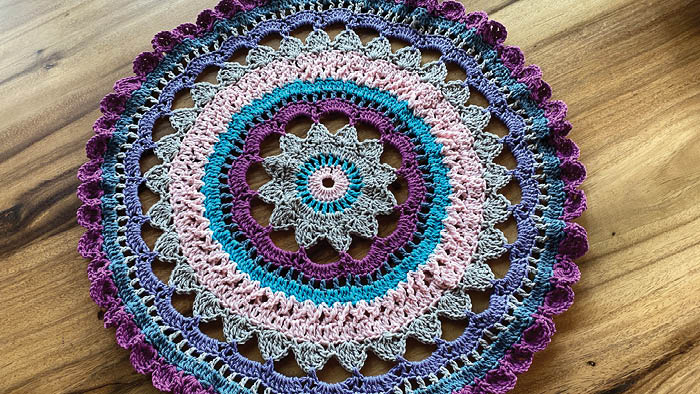 More Ideas

Tutorial
More Home Decor