I am obsessed with ombre yarn, I love working with it, I love watching how it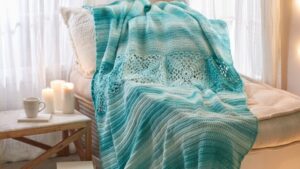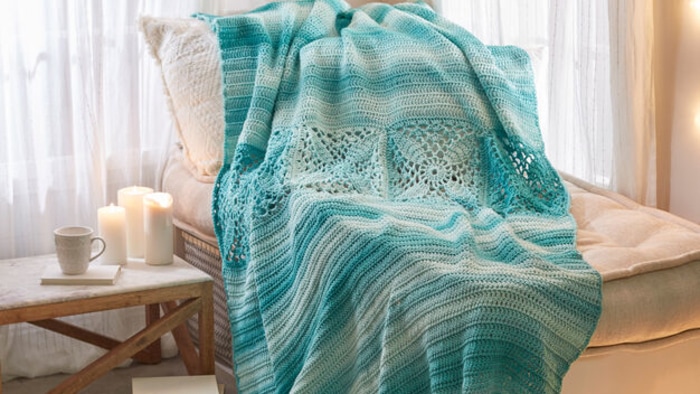 works up I just love it in every colour I have gotten my hands on in any brand. So when I was scrolling through and laid eyes on this Pretty Squares In A Row Throw with a row of squares in the centre and a simple stitch to build the body on either side, there are multiple size choices in the pattern. I was pretty excited right away this went in my crochet bucket list fairly height on the list. I really would like to take the row of squares and work it into a shawl, or possibly a poncho.
Designed by Rebecca J. Venton this pattern was worked up using RED HEART® Super Ombre™. This throw would make a wonderful gift once you were done working up one for yourself. I would love to see if anyone works this up in any of the other shades of the Ombre.


Pattern Suggestions
More Crochet Afghan Pattern Ideas