This is a really beautiful fall shawl the colours chosen in this pattern remind me of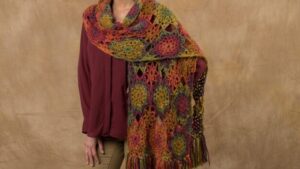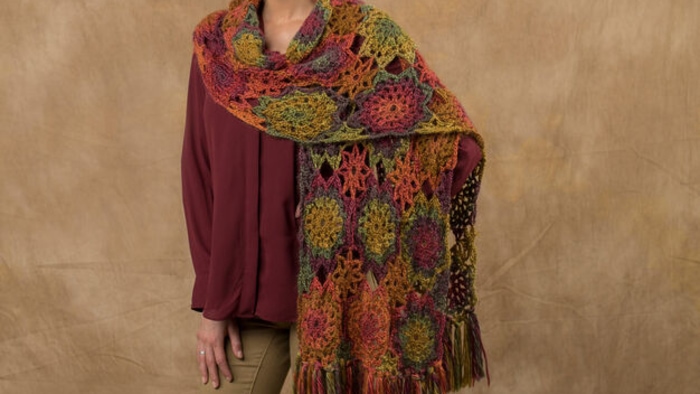 when the leaves change on the trees. I would love to see this Crochet Rory Shawl worked up in blues and white for wintertime and pretty pastels for the springtime. This shawl could very easily become a great seasonal project.
Designed by Kimberly K. McAlindin this intermediate shawl has a smaller size and a larger size written in the pattern. The shawl was worked up using RED HEART® Boutique Unforgettable™. Once you make one the rest become a breeze. Worked up lengthwise each motif is added as you go.

Pattern Suggestions
More Crochet Shawl Pattern Ideas