Crochet Round You Go Throw Pattern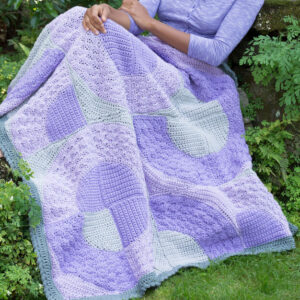 This Throw is absolutely beautiful, I instantly fell in love with it when I saw it, how could you not. I love the textures as well as how it comes together of this Round You Go Throw pattern. If you are looking for a gift for an occasion like a Wedding, Birthday or Holiday I recommend this pattern.
The Round You Go Throw is considered an experienced level pattern designed by Katherine Eng.  The throw was made using RED HEART® Classic™ and it's made up of squares that you place together to create the cool ring effect. There is a graph included to show you ring placement. This throw would be a wonderful give giving pattern a lot of heart would defiantly go into this throw! This Round You Go Throw has for sure been added to my pattern bucket list once I figure out the perfect yarn that I want to use. If anyone has worked this up I would love to see photos! Happy Stitching!


Pattern Suggestions
Crochet Afghan Pattern Ideas